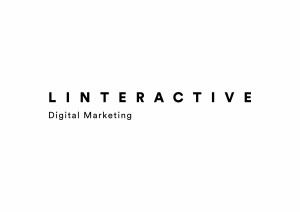 Mumbai:  LinTeractive, the digital division of MullenLowe Lintas Group has bagged the mandate for digital marketing of L&T across all its businesses, including performance media buys.
Larsen & Toubro (L&T) is often referred to as 'the Builder of the India of the 21st Century', and the Company that carries the flag of India Inc. across multiple geographies. For over seven decades, L&T has been making a critical contribution to high impact sectors of the economy – Defense, IT, Infrastructure, Construction and Heavy Engineering. L&T was looking at the digital medium as a force multiplier for its strategic communications.
After a multi-agency pitch that saw leading national agencies compete, L&T chose LinTeractive as its digital partner. L&T was impressed with LinTeractive's strategic framework which provides a roadmap for companies looking to be digital future ready in communications.
Commenting on the appointment, Deepak Morada, Vice President Corporate Brand Management & Communications at L&T said: "Digital is a key focus area and as a group we wanted to go beyond looking at it as just another medium, truly harnessing the power of digital to change the conversation. At L&T, we're at the forefront of technology across multiple domains and industries – we aim to provide an equally cutting edge experience to our customers, and we have reason to believe that LinTeractive possesses the requisite skills and experience."
The challenges of digital for a large conglomerate is not a simple thing, but Sumanta Ganguly, Executive Vice President, LinTeractive feels that it needs to start with changing how digital is perceived across the multiple stakeholders inside the organization.
On the state of digital marketing in India, Ganguly commented: "The business of digital in India for most brands today remains an additional check box –a thing to do. At LinTeractive we look at digital as a way of doing things instead. With L&T we sensed an opportunity to deploy the power of this concept in response to the increasingly digital world of today."
On partnering L&T, Vikas Mehta, Group CMO & President – Marketing Services, MullenLowe Lintas Group said: "In the past 70 odd years, the L&T Group has played a pivotal role in building things that are at the core of today's India. During these 70 odd years, Lintas has partnered hundreds of brands into becoming a part of India's popular culture. The opportunity to collaborate with L&T, as they aim to re-imagine their businesses for a digital world, is a matter of great pride for the MullenLowe Lintas Group. We realize the tremendous responsibility that L&T has entrusted LinTeractive with."
About LinTeractive:
LinTeractive is the digital agency from MullenLowe Lintas Group. It is one of the youngest and fastest growing digital agencies in India with offices in Mumbai, Delhi and Bangalore. The agency helps businesses connect with customers through 'On & Offline' solutions that are brought to life using best-in-class and latest technologies. It today partners some of India's leading businesses such as Dabur, Godrej HIT, Karvy, Rohan Developers, Turkish Airlines, Woodland and many more in their path to digital transformation.
MullenLowe Lintas Group is one of the largest country operations of the MullenLowe Group (part of the Interpublic Group of Companies (NYSE: IPG). It has operating divisions in advertising (Lowe Lintas, Mullen Lintas), design (dCell), PR (GolinOpinion), brand consulting (LinConsult), experiential marketing & activation (LinEngage), healthcare marketing (LinHealth), video content (LinProductions) and digital marketing (LinTeractive) that manage 300+ clients. With a talent pool of over 900 people across 7 cities in India, MullenLowe Lintas Group currently manages more brands amongst the Top 10, Top 20, Top 50 and Top 100 of AC Nielsen-Brand Equity's India's Most Trusted Brands (2013 and 2014), than any other agency in India. In February 2015, MullenLowe Lintas Group was ranked the No. 1 creative agency in the world in effectiveness by the World Advertising and Research Council's report, WARC 100. Recently, the group was declared the Effie Agency of the Year for 2015 in India.
To know more about MullenLowe Lintas Group, visit us at www.mullenlowelintas.in or follow on Twitter, Facebook, LinkedIn or