Mumbai: Over the years, Godrej HIT has been at the forefront in building awareness against pest borne diseases through its 'Kill Pests Kill Diseases' campaign. Driving the initiative in a big way for Godrej HIT is its variant – Kala HIT that has executed many successful education campaigns through media and on-ground activations to fight diseases like dengue and malaria.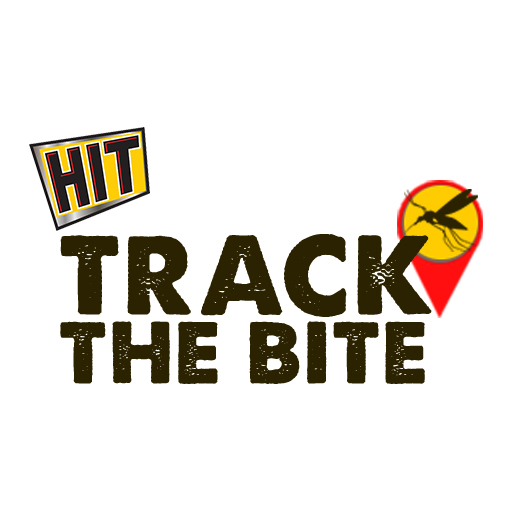 It is a well-established fact that diseases like dengue and malaria claim thousands of lives globally every year. In fact several institutions and brands have been constantly sensitizing people on the measures that need to be taken by spreading the message through mass media vehicles. But despite such investments, Godrej HIT realized that intense media clutter and noise in traditional media channels has made people indifferent (it often becomes a blind spot) even to such critical messages. However, if such messages are designed to address a specific need, people are far more receptive. Godrej HIT decided to draw people's attention by causing a disruption in the communication by using a tech intervention that solves a specific need.
An idea of developing a mobile app called 'HIT – Track the Bite' was thus born. Developed by LinTeractive, the digital arm of Mullen Lowe Lintas Group, the mobile app is designed to deliver real-time information on dengue and malaria based on the user's location at vulnerable places. Timely and personalized messages provided on the app leads to higher engagement and persuades people to take effective action against dengue & malaria. Rapid awareness also builds up if information is available and sharable in one click. HIT – Track the Bite mobile app is the perfect solution. With app features like easy share, users can push information with their family and friends at the click of a button, which is a must for boosting organic reach.
Godrej HIT would be running a special drive that would kick off on August 20th – World Mosquito Day to create heightened awareness around the need to download the app. The app is available for download on Google Play store for Android users (http://bit.ly/TrackTheBite). It will be launched on the iOS platform soon. The brand would be running an app download campaign on the day on Twitter where it will trend under the hashtag #HarKoneMeinDanger. This would help in driving more app downloads and also create buzz about the impending risks arising due to dengue and malaria.
Sharing his thoughts on the new initiative undertaken by Godrej HIT, Sunil Kataria, Business Head India and SAARC, Godrej Consumer Products said, "As a category leader Kala HIT has always led the fight from the front against dengue and malaria by educating people about this threat. This has been achieved through innovative campaigns under "Kill pests Kill diseases" like sand art activity on beaches of Chennai and Puri last year. This year on the occasion of World Mosquito Day, we are unveiling HIT – Track the Bite App, a latest initiative on our mission to provide real time information to people. We are hoping that this information will empower people to fight the threat of dengue and malaria."
Adding further he said, "Taking our fight against mosquitoes a step further, HIT intends to reach out to every citizen in the country sensitizing them about the threat of dengue or malaria through a technological disruption. HIT-Track the Bite is one-of-a-kind mobile app that intuitively provides real-time information on the threat levels to users basis their location. The app also provides precautionary measures required to remain safe. Spreading this information is critical and thus the app has a built-in feature that allows users also to alert their family and friends at the click of a button."
According to Kataria, Kala HIT would be embarking on a 4000 plus kilometers drive starting from the national capital – Delhi with the objective of educating people about dengue. On its way to Bangalore, the HIT van will cover more than 20 cities and demonstrate how HIT – Track the Bite app can help them be informed and be safe from dengue and malaria.
Some of the highlights of the app include: 
It provides real time updates to users on dengue & malaria news in their locality
The app tracks internet sources for any published news in India on dengue and malaria
Users can check the threat levels in any part of the country by entering a particular location
It provides a list of potential risk areas for malaria and dengue in the country
Easy share features enable users to inform family and friends in any part of the country
Gives power to the user to report mosquito infestation in a particular locality
Lists important safety tips to take necessary precautions
Sumanta Ganguly, Senior VP – LinTeractive said, "HIT — Track the Bite app is an offering that is unique in its approach. It's the first of its kind that takes safety and precaution to the next level on the digital platform."
Sharing her views on developing the app, Gauri Joshi, Unit Creative Director, LinTeractive said, "Our vision to create a unique app that protects users from the ever-present risk of dengue and malaria has finally been realized. Given the increase in smartphone penetration, we are confident that the users will download and discover the many benefits that the app offers. With the app, users can stay informed and keep their near and dear ones safe from these diseases."
More than 163 million of the mobile phone users in India use smartphones and more than half of them reside in urban areas. Most smartphone users are hooked onto their phones and rely on it totally when it comes to real time information. HIT-Track the Bite app can engage users across the country by delivering real-time customized information at desired frequency and at a negligible cost, which is impossible to achieve with any other forms of media that help to drive mass-awareness.
Team credits:
Client: Godrej HIT
Team: Sunil Kataria, Ajay Dang, Chandan Kumar, Amritha Gopinath, Rishab Bansal
Agency: LinTeractive
Business: Sumanta Ganguly, Dhananjay Sahasrabuddhe, Lavanya Garg
Creative: Gauri Joshi, Bedanta Thakuria, Kamlesh Deokar
Planning: Girish Khanna
About LinTeractive:
LinTeractive is one of the youngest and the fastest growing digital agencies in India with offices in Mumbai, Delhi and Bangalore. The agency helps businesses connect with customers through 'On & Offline' solutions that are brought to life using best-in-class and latest technologies. It today partners some of India's leading businesses such as Dabur, Godrej HIT, Karvy, eBay India, Turkish Airlines, Woodland and many more in their path to digital transformation.
LinTeractive is a part of Mullen Lowe Lintas Group, India; one of the largest country operations of the Mullen Lowe Group (part of the Interpublic Group of Companies (NYSE: IPG). The Group has operating divisions in advertising (Lowe Lintas, Mullen Lintas), activation (LinEngage), design (dCell), digital (LinTeractive), brand consulting (LinConsult), motion picture (LinProductions), healthcare marketing (LinHealth) and PR (GolinOpinion) that manage 300+ clients. With a talent pool of over 900 people across 7 cities in India, Mullen Lowe Lintas Group currently manages more brands amongst the Top 10, Top 20, Top 50 and Top 100 of AC Nielsen-Brand Equity's India's Most Trusted Brands (2013 and 2014), than any other agency in India. In February 2015, Mullen Lowe Lintas Group was ranked the No. 1 creative agency in the
world in effectiveness by the World Advertising and Research Council's report, WARC 100.
To know more about Mullen Lowe Lintas Group, visit us at www.mullenlowelintas.in or follow Mullen Lowe Lintas Group on Twitter, Facebook, LinkedIn or YouTube