Midas Touch indeed. For, his track record is enviable to put things mildly. He started as a Chef – conjuring culinary constructs that have left a trail of gastronomic delights. Celebrity chef status had followed soon and the number of specialised restaurants that he has helped launch is legion. He was also, once the culinary consultant for a food magazine, which was also a prime mover.
The next masterpiece that he painted dipping his brush in spices is what he calls designer delights – where the finer nuances of tastes are subtly highlighted or muted – an enigmatic sfumato, like the Mona Lisa's smile, for discerning palettes. A highly evolved concept that follows from the Hindi dictum, "samajdaron ke liye ishara hi kafi hota hai". Explains the master, "it is the hint that defines the moment – like the first raindrops on the perched land. The torrential rain that follows is akin to flooding the food with cauldrons of condiments, which may inundate the feelings, but robs both the smell of the moist land and the flavours of the seed waiting to burst into life. This is the essence of high culinary art and real aficionados continue to shower their appreciation."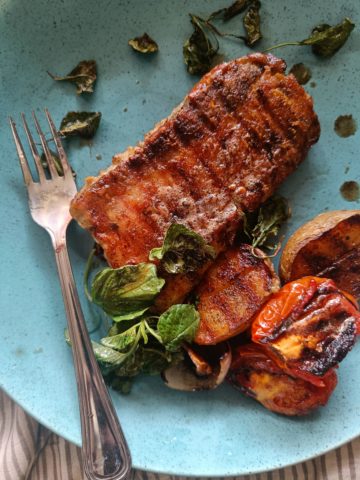 Not content merely with tracing the evolution of popular dishes back to their roots, his next move forward was into the realm of sustainability – where he focussed his considerable energies into the creation of food that has a near zero carbon footprint. "Sustainability is not merely about banning plastics. That the food that we consume can also be, should be, eco-friendly is something that I want to create awareness about and I have been working on this for a fair amount of time now. Yes, the concept is a bit ahead of the times, but I am very encouraged by the response that I am getting. Nothing will make me happier if more people come on board and help spread awareness about global warming, climate change and sustainable lifestyles with every bite."
Note the way he uses the term "ahead of the times," for it is a recurring theme in his career. He was among the first to move into the then emerging field of using the plate as an artist's palette – arranging edible items for commercial photography. Suffice to say, he is still one of the most sought-after exponents of the art as he is among the handful who can excel with equal dexterity on both sides of the camera. For those who are not aware of this side of the master chef, let me spill it out – he is one of the best photographers among his contemporaries and those in the know often wonder about the heights that he would have attained as a photographer, had he not sought to explore the myriad other interests that he has.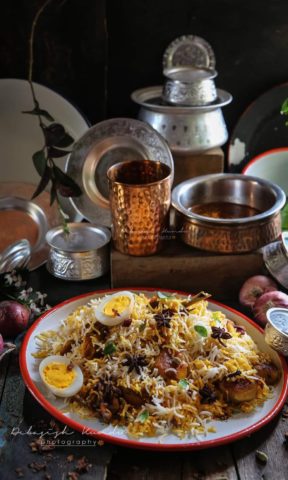 But such I guess, are the eccentricities of creative geniuses – seldom can their raw impulses be bogged down into repetitive pursuits. They must give vent to their inner urges, veer off the beaten paths, celebrate the new, sail the unchartered oceans of artistic originality.
His latest creative pursuit is creating jewellery with traditional sweets. Jewellery that can be worn, and then consumed if so desired. Naturally, foodies and fashionistas – connoisseurs all – are making a beeline for his custom-made creations, and yes, like everything else touched by the man, this too has turned gold. Talk about his Midas Touch, you may.
For those who have not guessed it yet, I am talking about Debasish Kundu. Hailing from the steel town of Jamshedpur, Debasish Kundu did his Hotel Management from IHM after which stints in various Five Star Hotels both in India and abroad helped him hone his skills. He has since then, and he has spent more than three decades in the industry, been there, done it all and space constraint is stopping me from listing out all his achievements (there is an earlier story on him with the details which you can access here, or here, or here). Debasish Kundu is now designing eateries – both stand-alone joints and restaurant chains; consulting established and new entities on the creation and design of menus; conducting training courses where he is helping the fraternity to refine their crafts culinary; helping creative agencies produce visually delicious advertising; and generally, as he puts it, "chilling it out": camera, ladle, chopper, and brush in hand.
5