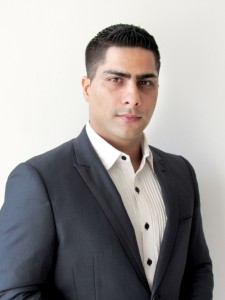 "The move will help companies in multiple ways as opening doors for foreign investments will enable them to focus on core business proposition and further access to funds. The clear definition by DIPP for market place and inventory based models of e-commerce will help in structuring the industry."
Ujjwal Trikha, Founder & CEO, FurnitureDekho.com
About FurnitureDekho.com:
As the largest local marketplace exclusively built for furniture and interiors in India, Furnituredekho.com is the first ever platform allowing customers (anyone from individual to businesses) to select from a range of furniture and interior products. Heralding a revolution in the furniture and interior industry, it makes all the furniture in nearby stores accessible online thus easing the process of viewing and selection to enable an informed purchase for the consumer. The consumer can then visit the selected store to physically check the product before buying. Any doubts or clarifications about the type of product and customer requirement can be addressed by store representatives to make the buying decision easier and more trustworthy.
About Ujjwal Trikha:
A successful visionary entrepreneur in the technology-enabled space, Ujjwal Trikha comes with the experience of having worked as an Executive Assistant to Mrs. Tina Ambani at Kokilaben Dhirubhai Ambani Hospital (Reliance ADA Group). It was during this period that he felt the need for democratizing the unorganized furniture and home décor industry of India. His idea was to leverage technology to create a niche in this business and thus, Furnituredekho.com was conceptualized. With his team's expertise, knowledge base, and passion for revolutionizing the furniture and interior industry, the one-stop shop online marketplace is thoroughly equipped to sell new & used furniture and even rent it. It is also built to support the vast majority of SMEs who comprise 90% of the unorganized industry but do not have the financial standing or expertise to hone their business. Ujjwal now envisions turning Furnituredekho.com into a leading marketplace for furniture & interiors in India and a unicorn company with plans of expansion in to other countries in the near future.