I don't remember the year. But I distinctly remember the card. It had three colour pencils fabricated inside – saffron, green and navy blue; along with a few toothpick sized sticks and some colouring papers with an appeal, to do something concrete, to celebrate the Independence Day. I had left whatever I was doing and had made my own tricolour. I don't remember when I had last done such a thing before that and I certainly don't remember doing anything like that ever since.
But I do remember the guys who had sent the card. It had intrigued me to such an extent that I had looked them up, to realise that it was the work of an ad agency, a cesspool of creativity that took pride in wearing its patriotism in its sleeve. A young agency at that, small by conventional standards, making up for what it lacked in size with dollops of attitude, chutzpah, to be precise.
"We did not want to restrict ourselves to the tired Happy Independence Day wish. We did not want to go to the other extreme with the corny "ask not what the country can do for you" line either. We just wanted to stoke our latent love for the country. We wanted to goad the recipients to do something to celebrate our freedom. We wanted to make the experience as interactive as possible, the constraints imposed by the greeting card notwithstanding" Anup Agarwalla, the owner of Azure and the guy who had visualised the card had said when I had met him and broached the topic the first time.
But why a card for Independence Day? Surely, it is not a norm in the advertising world to celebrate the Freedom at Midnight? I had asked and remember, how Anup had latched on to my question.
"I am a Paulite and a Xaverian. I was educated by preachers, who not only taught us things, but also took great care to explain the significance behind them. We were actively encouraged to make little flags on our own that we would proudly wave as we celebrated the Independence Day. The connect that we had with the flag, the feeling of patriotism that the tricolour would fill our hearts with, would make us believe that it was our breath that made it flutter and it was our duty – to our last breath – to ensure that it continued to fly, in all its majesty. Sadly, that intensity, that passionate identification with the Flag, that almost military zeal to love and respect it, were getting diluted as the years passed and I wanted to recreate it" Anup had said.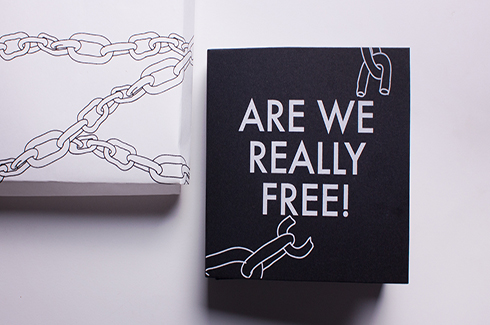 The result was eclectic. Appreciation had poured in, often from diverse quarters. The hoi polloi had called up to congratulate. Agency honchos had made discreet enquiries, putting their best nonchalant faces straight. But to cut a long story short, the card had not translated into new clients or a barrage of briefs as it should have, even if one were to consider the creativity involved and leave alone the sanctity of the purpose.
But Anup and his team of mavericks in Azure (yes, they claim that their minds are as expansive and as clear as the Azure skies) have stuck to their guns, or flags, or whatever. Apart from the Holi, Diwali and the New Year cards, they also send out greetings on the World Environment Day and the Independence Day, religiously. Each card is meticulously crafted. Each card is a piece of art. Each card carrying a message of hope. Each card subconsciously calling the faithful to prayer. Each card urging the recipient to walk the talk.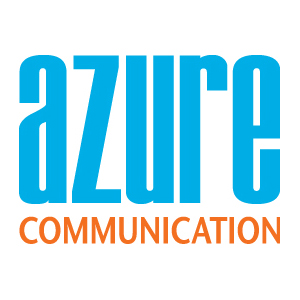 But doesn't it hurt when cards crafted with such passionate, yet, tender and loving care are just glanced through, only to be discarded? What prompts Azure to spend such obscene amounts of time and energy to craft cards that have long become WhatsApp messages? What's the point in wishing people who don't do business with you, on occasions that mean seldom little to them, that too, for years at an end?
Anup had smiled. "It is not about the nay-sayers" he had said. "I do the cards, as I still believe that it is my sacred duty to keep the flag fluttering with my life-breath. It is a mission that I have set myself on, it is a passion. It is my way of saluting the motherland, of celebrating our freedom".
1.3 billion Indians. Only one Anup Agarwalla?
For More information:
11