India's leading e-home service provider Timesaverz today announced its partnership with Truecaller.  The partnership is on two important verticals, firstly, with Truecaller SDK. Truecaller users can instantly register on the Timesaverz app with a simple and frictionless sign-up option using their Truecaller credentials without the need for the unreliable SMS based OTP process to verify their identity and mobile number.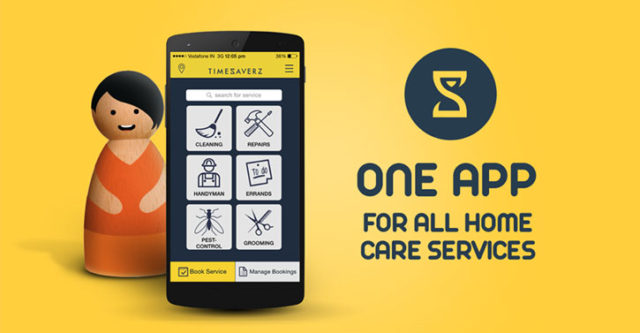 Secondly, numbers being used by Timesaverz for connecting their users with service providers will be marked as a 'Priority call' with a unique look and feel for the Caller ID screen at the receiver's end, branded with the Timesaverz logo, making it evident for Truecaller users that this is an important call from a trusted source and not spam.
These newly added features would ensure faster user onboarding and verification, along with enhanced productivity and customer engagement.
Speaking on the partnership, Lovnish Bhatia, Co-founder and COO, Timesaverz said "By integrating with Truecaller, our customers can now save time and avail a one-tap verification, thus easing the registration process. Users don't need to wait for an OTP and fill in other details as Truecaller automates the entire process. We are now seeing a 25% increase in successful registrations".
Customer care number identification is important for all the service providers, as it is one of the key ways to engage with or support the customers and record their feedback. However, owing to non-identification quite a lot of companies face multiple challenges.
Timesaverz's partnership with Truecaller is projected to address the two major pain points – smoother and faster onboarding of new customers of Timesaverz with Truecaller SDK in the Timesaverz mobile web and apps and better customer care call pickup rate through integration of Truecaller Priority at the last mile.
Priyam Bose, Director & Head Global Developer Relations, Truecaller said "At Truecaller, we constantly strive to make communication safe and efficient, not only for our users but also for businesses like Timesaverz who are solving local and daily life problems. We are happy to partner with them and bring in better efficiency, frictionless mobile number based user onboarding, identity management and productivity in their consumer journey and at same time enhanced experience for our users."
About Timesaverz:
Timesaverz is India's first e-home services company, co-founded by IIM Kolkata pass-out Debadutta Upadhyaya (aka Deb) along with Lovnish Bhatia. The company helps the busy denizens of metropolitan cities, save their time and energy wasted while scouting for home chore solutions. Available as a website as well as a mobile app, Timesaverzendeavors to make the everyday lives of Indians simple.
Based in Mumbai, Timesaverz operates in all the key metro cities such as Delhi NCR, Pune, Hyderabad and Bangalore. In the coming years, the company intends to launch new range of services and expand its service offerings across Tier-II and III cities in India. Timesaverz, gives paramount importance to customer satisfaction, and hence takes regular feedbacks and quality control checks to ensure that the service requests are fulfilled on time and with 100% accountability.
Timesaverz was started with an initial investment by founders as well as Neville Taraporewalla (who is presently a Board member). Incubated at GSF, shortly afterwards the company was seed funded by a group of angel investors, led by Rajesh Sawhney before Ronnie Screwvala's Unilazer Ventures funded the A-Series round in 2015.
 Three years into its journey, Timesaverz has provided curated support for various home services needs ranging from deep cleaning tasks, appliance repairs, pest control services, handymen jobs, at-home beauty services, just to name a few. In a country with a huge unemployment ratio, the company is connecting many talented servicing professionals with the end users, helping them earn a steady flow of income too.
Go ahead; make Timesaverz your one stop solution for all your pesky home chores. We're here to #savetheday!
About Truecaller:
People use Truecaller to stay ahead. It helps them know who's getting in touch, filter out unwanted and focus on what really matters. The company provides a suite of unique services such as a dialler that offers caller ID, spam detection, messaging and more. Truecaller's mission is to build trust everywhere by making communication safe and efficient. Headquartered in Stockholm, Sweden, the company was founded in 2009 by Alan Mamedi and Nami Zarringhalam. Investors include Sequoia Capital, Atomico and Kleiner Perkins Caufield Byers.