Rooftop systems installed by Fourth Partner Energy will help companies reduce power costs and avert more than 16 million tons of atmospheric carbon
Mumbai, India, June 15, 2018 – Today, Fourth Partner Energy announced a $70 million investment from The Rise Fund, a global impact investment fund managed by TPG Growth. Founded in 2010 by Vivek Subramanian, Saif Dhorajiwala, and Vikas Saluguti, Fourth Partner Energy is India's leading distributed energy management company with complete in-house capabilities across design, engineering, construction, service, monitoring and financing. One of the Company's main offerings is solar power under long term power purchase agreements leading to significant cost savings for industrial, commercial as well as public sector clients. The Rise Fund will leverage the extensive investing and business building experience and track-record of TPG Growth's global network and team to help Fourth Partner Energy grow and develop the businesses.
Fourth Partner Energy will use this investment to strengthen its leadership position in this emerging sector and accelerate its growth through the RESCO model across industrial and commercial, corporate and public sector clients. It will also allow Fourth Partner Energy to expand its basket of distributed energy management solutions to its customers and expand operations to other geographies including South East Asia, the Middle East and Africa.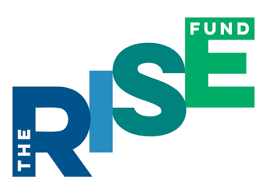 Fourth Partner Energy has executed over 1,500 projects across 22 states in India and lists Ultratech, Ferrero, Nestle, Sintex, Raymonds, Pepsi, Mars, ICICI Bank, Coca Cola, D-Mart, Schneider Electric, Myntra, Big Basket, BITS, Symbiosis University, IIM- Bangalore and Indian Railways as some of its marquee clients.
"India is demonstrating to the world the positive commercial and environmental impact of distributed solar solutions. Across industries, our customers are realizing tangible savings in their power bills. By replacing traditional thermal power plants with renewable energy sources, we are helping nurture the critical ecosystem in India. We are now confident of exceeding our initial target of managing over 1 GWp of distributed solar assets by 2022 through this strategic partnership with The Rise Fund and TPG Growth." said Vivek Subramanian, Founder Fourth Partner Energy. "We believe that The Rise Fund and TPG Growth's global positioning, deep corporate connections and a long-term commitment to this space will ensure that we become the partner of choice for our customers across the region. We are grateful to our committed workforce of over 170 employees across India and to The Chennai Angels and Infuse Ventures for their strong faith in our vision and their support early in the life cycle of the company."
Fourth Partner Energy's distributed solar model has demonstrated significant cost savings over traditional power sources, which allow commercial clients to redirect more money into their business growth. In addition, Fourth Partner Energy's distributed solar platform has the potential to avert more than 16 million metric tons of atmospheric carbon, as well as dramatically reduce coal energy-related water use and cut emissions from backup diesel generators that are used to supplement less reliable grid power. Fundamentally, Fourth Partner Energy demonstrates a direct link between business growth and positive impact, a focus of The Rise Fund.
"Fourth Partner Energy and their high-quality management team with their ethos of customer centricity is a perfect fit for The Rise Fund's mission of building great businesses that not only generate market rate returns for its investors but also deliver measurable environmental and social impact. By expanding rooftop solar across India, their model will help reduce carbon emissions, cut costs for growing businesses across India, and push India towards a more sustainable energy economy and their ambitious goals around renewable energy." said Ankur Thadani, TPG Growth.
"We are excited to partner with Fourth Partner Energy and their entrepreneurial, customer focused team to help them expand their services and grow their market presence.  We are particularly excited about the collinearity of their business whereby the more solar systems they deploy, the more they save their customers money and the greater the positive environmental impact," said Rick Needham, Energy Sector Lead for The Rise Fund.
Investec acted as the Advisor to this transaction, for Fourth Partner Energy, with KPMG and Shardul Amarchand Mangaldas providing diligence and legal advisory to The Rise Fund and TPG Growth.
About The Rise Fund
The Rise Fund is the world's largest global fund committed to achieving measurable, positive social and environmental outcomes alongside competitive financial returns —what we call "complete returns." The Rise Fund is managed by TPG Growth, the global growth equity and middle market buyout platform of alternative asset firm TPG. The Rise Fund is led by a group of influential thought leaders with a deep personal and professional commitment to driving social and environmental progress. The board includes: Bill McGlashan, TPG Growth Founder and Managing partner; Bono, Jeff Skoll, Mo Ibrahim, Laurene Powell Jobs, Anand Mahindra and Pierre Omidyar. The Rise Fund's objectives align with the U.N.'s Sustainable Development Goals. The Rise Fund invests in education, energy, food and agriculture, financial services, growth infrastructure, healthcare, and technology, media, and telecommunications companies that deliver complete returns. For more information, visit therisefund.com.
About TPG Growth
TPG Growth is the middle market and growth equity investment platform of TPG, the global alternative asset firm. With approximately $13.5 billion of assets under management, TPG Growth targets investments in a broad range of industries and geographies. TPG Growth has the deep sector knowledge, operational resources, and global experience to drive value creation, and help companies reach their full potential. The firm is backed by the resources of TPG, which has more than $82 billion of assets under management. For more information, visit www.tpg.com.
About Fourth Partner Energy:
Founded in 2010, Fourth Partner Energy (www.fourthpartner.co) focuses on building and financing rooftop solar projects, and works across commercial, industrial, corporate and public- sector clients. Fourth Partner Energy believes that the customer, supplier, employee, financier or any other stakeholder is the FOURTH PARTNER, and therefore a focus of all its business activities. The company is an MNRE Category 'A' empaneled Channel Partner and an ISO 9001:2008 certified company.
Fourth Partner Energy is a full-services RESCO (Renewable Energy Services Company) and has built end-to-end capability including Evaluation, Design, Planning, Procurement, Construction, Operation, Maintenance and Financing of critical solar infrastructure. The company has a pan-India presence with offices in Hyderabad, Pune, Gurgaon, Mumbai, Chennai, Ahmedabad, Bengaluru, Ranchi, Coimbatore and Jaipur. It has executed over 1500 solar installations across 22 States and has an impressive list of marquee clients.
1