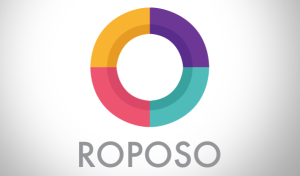 Experience superior engagement and seamless fashion discovery with new and updated features
Gurgaon, February 2, 2016: With the growing user base and increasing technology advancements, ROPOSO – a fashion social network – has introduced three unique features – repost, save offline and block – on its social media app. The fourth unique addition to the app – trending – allows users to discover what's popular on the app. Furthermore, the application's core features of search and login have been improved to enable superior user engagement.
The new and updated features aim at making the fashion discovery more seamless and enjoyable for its more than 2 million active users, which include celebrities like Sonakshi Sinha, Nargis Fakri, Shilpa Shetty, Sania Mirza, and many more.
 Repost what you like
Users can now express their style and fashion choices with the new ROPOSO Repost feature. "Our users would now be able to repost and share good content they find on ROPOSO with their followers. This should help make influential and good content go trending on the platform," says Avinash Saxena, CoFounder and Marketing Head of ROPOSO.
 ROPOSO is safer!
With ROPOSO Block, users can now block anyone unwanted and report an inappropriate message. This safety feature has been added across every communication interface, including profiles, comments as well as stories.
"We respect other people's rights, and hope that all our users do the same. However, so as to ensure that there runs no content on the platform that infringes or violates someone else's rights, violates the law and offends anyone, we have now introduced the option to block anyone or mark inappropriate content," adds Co-Founder Mayank Bhangadia.
Save Offline to view later
Fashion lovers can now save good stories and view them offline on their phone later with ROPOSO Save Offline feature. The screenshot or save offline option also lets users share the shots as photos in their other social media networks.
 Easier Login/Signup
The latest upgradation of the app has also enabled a better login flow that makes it easier for new as well as existing users to login, change their photo and manage their account.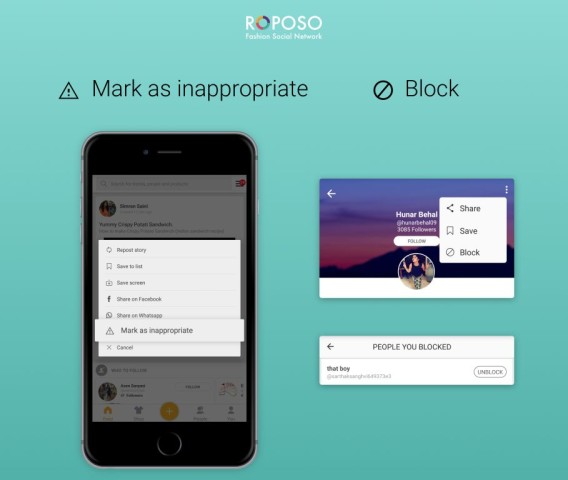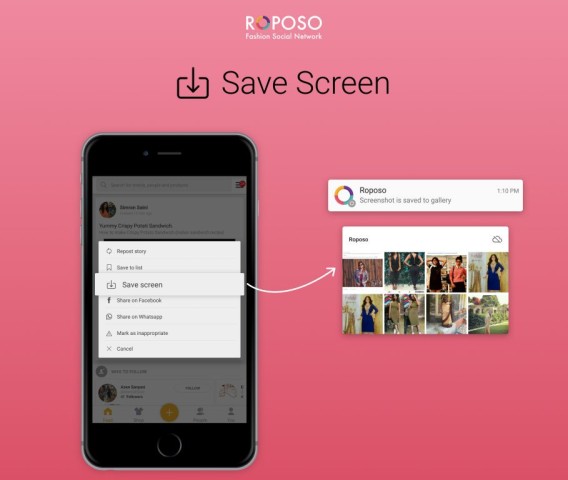 Know what's trending; Who's New!
The new app version enables users to know what's trending and check new users on ROPOSO.
"Fashion is a dynamic space, and we are regularly updating our app with features that make the entire fashion discovery process more engaging and worthwhile. Users will now find it easier to know what's trending and get to know the new users on ROPOSO. Knowing new users will also allow fashionistas and influencers an easy route to gain a better following in the fashion community," says company Co-Founder and Marketing Head Avinash Saxena.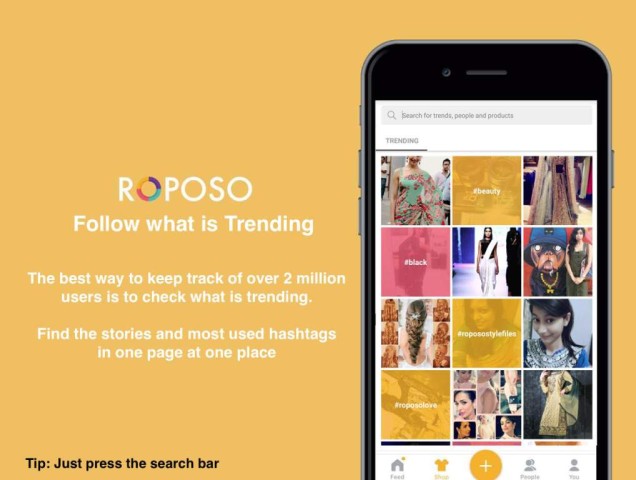 About ROPOSO: ROPOSO is a fashion social network that helps women search and discover their unique style through trend stories, reviews, DIYs, and style inspirations. Users can shop new products and trends that are curated, personalized and updated every day from across 500 web stores and 5,000 brands. With more than 2 million active users and various celebrities on board, this user generated content platform is fast becoming India's most active social network. A brand of Relevant E-solutions headquartered in Gurgaon, ROPOSO is the brainchild of three IIT Delhi alumni, Mayank Bhangadia, Avinash Saxena and Kaushal Shubhank. For more information, visit http://www.roposo.com