Malnutrition or obesity during pregnancy more than doubles the risk of infant mortality.
A normal expectant mother should gain around 11-16 kgs while pregnant, which is essential for the neonate's development.
Lifestyle, anemia, improper diet, malnutrition are some of the reasons that cause fluctuations in expectant woman's weight.
Panchkula,22nd January 2018: When Rashi had not gained weight beyond 1 kg even after 26 weeks of pregnancy, her gynecologist was concerned as with all her parameters being normal she should have gained 6 kgs.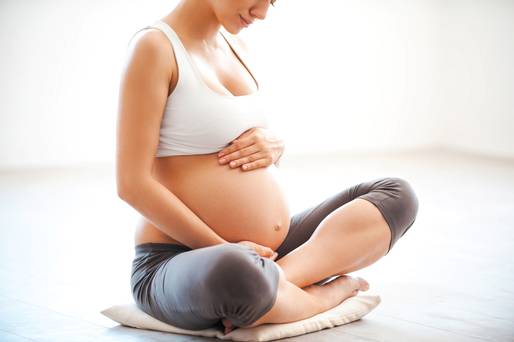 The adequate weight gain of the expecting woman is natural and necessary to determine the growth of the unborn. Otherwise it leads mortality situation where the infant born dies within first year of his/her birth. For Rashi, doctors conducted additional examination to check any underlying factor preventing weight gain.
Dr Monica Agarwal (Consultant Obstetrics & Gynaecology) Paras Bliss Panchkula says "We performed all the tests, including blood test, sugar tests, thyroid profile, liver function test and many others to find that all parameters were normal. To help her gain weight, we prepared a balanced diet chart enlisting proper amount of carbohydrates, fat and protein. Slowly her weight started improving. Her baby's growth was also a bit slow as she was not having proper diet. Serial ultrasounds and Doppler studies were done to ensure the health of the baby. We had to make sure that the weight does not affect the unborn infant."
A normal woman should gain around 11-16 kgs. However, India still has a worrisome infant and maternal mortality rate. More than 48% of Indian women under reproductive age are anemic. Thus dietary regulations paired with exercise regime are especially important. Pregnancy is taxing on the body as women not only have to keep themselves healthy but also a life is growing inside them. Therefore, following a proper diet regimen is necessary.
Dr Monica Agarwal says "Apart from giving her a rigorous diet chart, we also prescribed an exercise regime to Rashi. Pregnancy weight gain can be calculated from the Body Mass Index (BMI) of the mother. Rashi's body responded to the treatment as she gained around 5 kgs under our guidance. Our team was able enough to ensure that Rashi delivered a healthy baby and also is currently leading a healthy life. Adverse pregnancy outcome such as low birth weight, preterm birth, birth asphyxia, NICU admissions were higher in cases of inadequate weight gain in mother. Weight gain in pregnancy is a unique and complex phenomenon to support adequate growth and development of fetus. Mechanism of this phenomenon is not very clear but inadequate gain is associated with adverse outcomes. Baby's health should be closely monitored in such cases in the neonatal period."
The inability to gain weight affects the development of the neonate. There should be immediate consultation from the doctor if the weight gain is less than 10 kgs. Even being obese during pregnancy poses many health implications on the baby as well as the mother and can cause complications in delivery. It is thus important to keep your weight gain in check. 
1