All INDIA (October 12):IIFL (India Infoline) Group, one of India's largest diversified financial services conglomerate has launched a financial knowledge mission – 'IIFL Dhan Ki Baat' – to help common man chose the right path towards financial freedom.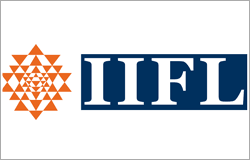 This is the largest free-of-cost financial knowledge initiative in India by any organisation. IIFL which has a market capitalisation of over Rs. 20,000 crores, aims to reach 5 crore people by end of 2018 through its various mediums including website, newspapers, television and on-ground activities. IIFL has over 40 lac customers and is available across India.
"Our mission is to bring financial freedom to each Indian. IIFL aims to align its financial knowledge initiative 'DhanKiBaat' with the government's successful Jan Dhan – Adhaar- Mobile (JAM) achievements," said Nirmal Jain, Chairman, IIFL Group. "Financial literacy is the need of the hour."
All Dhan Ki Baat videos and write-ups would be available on http://dhankibaat.co.in. The expert interviews can also be seen on Zee Business channel on Monday 10 pm and Saturday 1:30 pm.
IIFL already runs one of the largest financial literacy programs in India educating children about the importance of financial discipline and investment options.
Prime Minister Modi's ambitious Jan Dhan Yojna has brought 30 crore Indians into the banking system. However they need to be taught about the power of financial planning and wealth creation.
Dhan Ki Baat theme is inspired by Prime Minister Modi's Man Ki Baat. Like the radio show spreading awareness about various things in India, IIFL also wants to spread awareness about financial freedom for every Indian.
One doesn't need a lot of money to create wealth. Effective financial planning can begin even with a few rupees and can result in crores after 20-30 years. Most Indians are not aware about various investment options like mutual fund, equity, commodity, bonds etc. Dhan Ki Baat would teach individuals about the nuances of money making through various available and safe investment opportunities.
Dhan Ki Baat would explain products like systematic investment plan, liquid funds, insurance products, loans, mortgages, alternative investments etc.
Viewers can also call at numbers given in the website for any queries or meet IIFL manager at any of its branches for further information. Any service given through Dhan Ki Baat is absolutely free of cost and doesn't need anyone to buy any product.
About IIFL
IIFL Holdings Ltd (NSE: IIFL) (BSE: 532636) is a leading player in the Indian financial services space. IIFL is engaged in the business of financing, asset and wealth management, capital markets and financial products distribution, investment banking, institutional equities and realty services through its various subsidiaries.
Started as a research firm in 1995, IIFL is a first generation venture. Today, IIFL Group has a consolidated net-worth of Rs 4,581 Cr as on June 30, 2017, offering gamut of services to more than 40 lakh customers across various business segments.
IIFL is recognized as 'India's Most Trusted Financial Service Brand (Non-Bank)' by the Brand Trust Report India Study, 2016. IIFL received 'Best Technological Innovation' Award in capital markets space at the Zee Business Market Excellence Awards 2016 for IIFL Markets Application. IIFL won 'The Best Private Banking Services Overall, India' award at Euromoney Private Banking and Wealth Management Survey, 2017.  IIFL bagged Best Customer Service in Financial Sector by World Quality Congress – service quality awards, 2015.