I caught the photography virus at the age of twenty, when I discovered an analog camera which belonged to my father. My father had acquired the camera to use it while going for family trips and all, but had eventually stored it away. With my allowance money I bought myself a Digital camera and started being very enthusiastic about clicking moments and pictures.
I have started capturing stills for Durga Puja since 2006. After 5 years of experience I figured out that my personal interest was especially capturing pictures of "Bonedi Families Durga Puja". "Bonedi Families" observes the same as biggest religious festival. The said are keeping these traditions alive for more than three decades now.
After acquiring the knowledge that Rani Rashmoni's family (S.N. Banerjee Road) has been performing this auspicious Durga puja for around 150 years and was initiated by Rani Rashmoni herself. I could not resist getting there. Having a presence there was very nostalgic and I could feel the warmth of it.
While this journey I also realized that immersions are done in several different ways. "Bonedi Families" has their own specialties. I find it very emotional to click teary eyed devotees bade an emotional farewell as idols of goddess Durga is immersed in Ganga.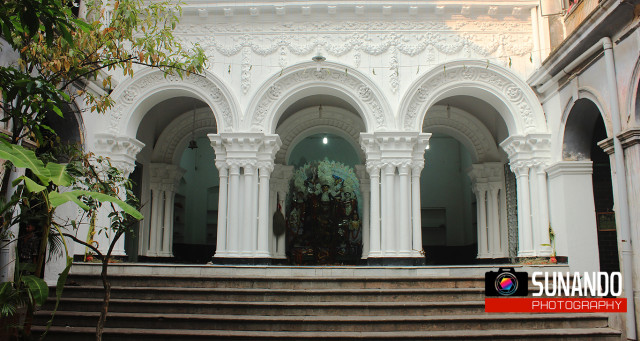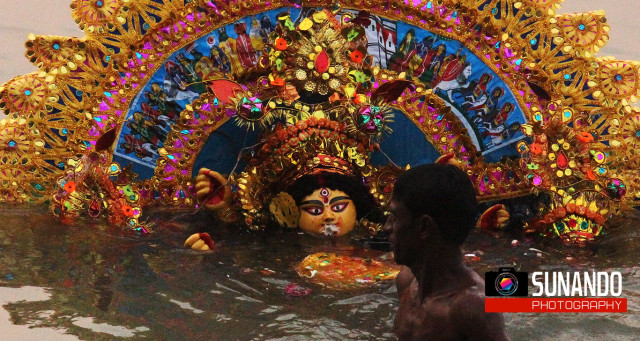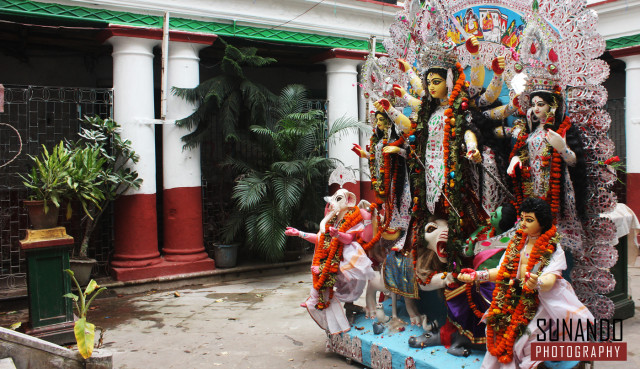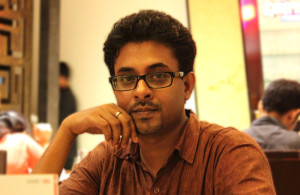 Sunando Mukherjee is an IT professional working in a leading software company.
Photography continues to be his reigning passion, for which he smuggles out time despite his near impossible work load and the desire to spend quality time with his newly born – the apple of his eyes!
Sunando is obsessed with freezing life that tells the yarns of Pujas past in the erstwhile zamindar baris  of Kolkata where tradition meets the struggle to ensure the Durga's triumph of a different kind!