17th February 2016 – London – Forevermark is delighted to announce the opening of two new Forevermark markets through its Licensee model.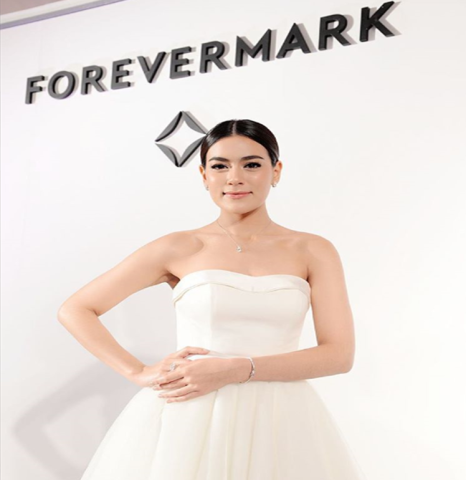 Forevermark launched in Hungary last week with R-A diamonds. A leading distributor and wholesaler for fine diamond jewellery and loose diamonds, R-A diamond has selected an initial eight independent retailers to distribute Forevermark diamonds. Based in Budapest, R-A DIAMOND is well known for its amazing selection remarkable service and price.
Already present in Turkey and in the UK, Forevermark is pleased to strengthen its presence in Europe, where the brand was very well received.
Forevermark is also expanding in Asia with our licensee partner Jubilee, and also launched in Thailand in last week. Jubilee is the largest diamond retail brand in the country, with 117 stores across the country and more than 90 years of history.
Forevermark diamonds are available at Siam Paragon, one of the largest department stores in Bangkok. The launch will be celebrated with a two week exhibition showcasing Forevermark excellence.
Stephen Lussier, Forevermark CEO comments :
 "We are pleased to extend our global presence, partnering with high-end retailers. Hungary and Thailand are both promising markets with high growth potential for Forevermark."
Ms Janet Sussens, Head of Licensee Markets for Forevermark adds: "Forevermark has achieved outstanding success in its existing markets, and we believe the brand will be just as successful in Hungary and Thailand."
Forevermark is available in 36 countries across the world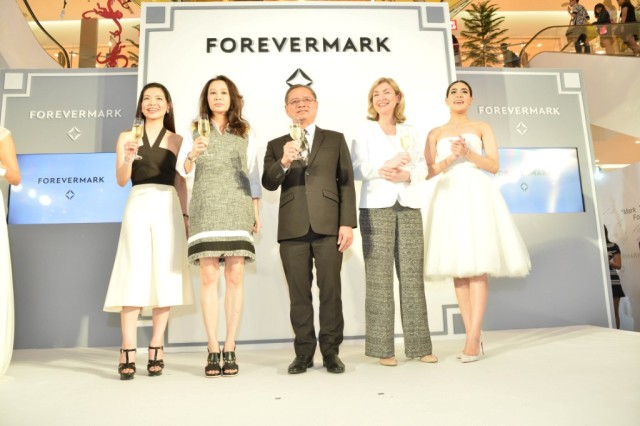 ABOUT FOREVERMARK
Every Forevermark diamond undergoes a journey of rigorous selection. Our unique inscription is an assurance that every Forevermark diamond meets the exceptional standards of beauty, rarity and is responsibly sourced.
FOREVERMARK DIAMONDS ARE BEAUTIFUL: BEYOND the 4C's
Forevermark goes beyond the standard 4C's to select diamonds that are among the most beautiful in the world. Assessing the inherent quality of the rough diamonds, the quality of the polished, the Forevermark Diamond Institute also applies cutting and polishing standards far stricter than the industry norm.
FOREVERMARK DIAMONDS ARE RARE
Less than one percent of the world's diamonds are worthy of the Forevermark inscription.
FOREVERMARK DIAMONDS ARE RESPONSIBLY SOURCED
Each Forevermark diamond is responsibly sourced and embodies our principles of integrity, opportunities for women and our dedication to protect the natural world.
The inscription is an assurance of the physical integrity of our diamonds throughout their journey, as well as the conscientious integrity with which we run our business. By providing access to good quality healthcare, education, professional training and enterprise development programmes, Forevermark improves both the quality of women's lives and their future prospects in diamond producing communities.  Forevermark positively supports biodiversity through The Diamond Route, a series of conservation sites covering more than 250.000 hectares in Southern Africa dedicated to the conservation of natural resources, habitats and wildlife.
FOREVERMARK INSCRIPTION & GRADING
Invisible to the naked eye, the inscription is made using bespoke technology from The De Beers Group of Companies. Featured on the personalised Forevermark Diamond Grading Report which comes with every Forevermark diamond, the individual identification number inscribed on the Diamond is just 1/5000th the width of a human hair. It can only be seen using a special Forevermark viewer at Authorised Forevermark Jewellers.
Forevermark is the diamond brand from The De Beers Group of Companies and benefits from over 127 years of diamond expertise. Forevermark diamonds are carefully selected and come from sources committed to high standards; they are beautifully crafted by a select group of Diamantaires and exclusively available from select Authorised Forevermark Jewellers.
For more information and to find your nearest Authorised Forevermark Jeweller offering Forevermark Grading Reports, go to www.forevermark.com