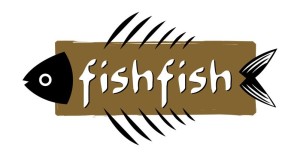 Hilsha, Crabs & Prawns take pride of place: Kolkata are you ready for your tryst with taste?
Kolkata, July 18 2015. Celebrity Chef Debasish Kundu's boutique restaurant FishFish – where one can indulge is every fishy fantasy – is all set to unveil the Borsha Boron Utsav from the 17th July to the 15th of August, 2015.
"It is a common practice to equate the Monsoons with Hilsha" says Debasish "however the fact is that this is also the time when gastronomically, the Crabs and the Prawns too are at their succulent best, which explains the fish eating rituals from around the World." This is the underlying theme of the Festival – to celebrate the taste of Fish in all its myriad varieties, cooked to perfection according to time "tasted" traditions from around the world. That too, coinciding with time when the floodwaters unleash their cornucopia of gilled delights, and Nature, is at her benevolent best.  Be it Coastal or Continental, the Festival will be a tribute to the fine art of rustling up the delicacies with total adherence to their puritan roots – true to Debasish's philosophy of being true to the traditions and synthesizing gems from the past for the connoisseurs of the times.
Whether it is Lobster Thermidor or, the platter of exotic curries from the coasts of Maharashtra and Goa, or even that long forgotten taste of the shrimps roasted in cocoanut that our grandmothers had elevated to the level of a fine art – the Borsha Boron Utsav is about Celebrating Fish. If you are ready to embark on a voyage of fish (and shatter the few myths on the way – like for example, that Bengali cuisine begins and ends with Illish Maach er Paturi) do give us a call – we would love to take you to the Octopus' Garden.
What: Borsha Boron Utsav
When: July 17th – August 15th 2015
Where: 13/5, Swinhoe Street, Kolkata 700 019