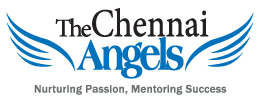 Chennai, 24-Nov-14: The Chennai Angels (TCA), today announced an investment in Velvetcase.com, a Mumbai based company in the luxury e-commerce segment. This round of investment was led by TCA investors Kayar Raghavan and Lakshmi Potluri among other prominent business professionals and angel investors including Jacob Kurian, Jerry Rao and Arihant Patni.
Velvetcase was founded in year 2012 by Kapil Hetamsaria & Runit Shah. The Entrepreneurs have a strong background in diamond jewellery manufacturing and technology, combined with several years of experience at leading global companies including McKinsey & Co., Microsoft, Dell, General Motors. Velvetcaseisa global online platform for custom and designer jewellery. It partners with handpicked designers from across the world and brings the best design variety to consumers across the world. The team has built a disruptive supply chain model by leveraging cutting edge technology like 3D printers and process innovations in jewellery manufacturing. The innovative model adopted by Velvetcase.com has already found its way in a case study written by Indian School of Business, Hyderabad and recently published by Harvard Business Publishing. It is probably the first time when a company from India has been covered by Harvard Business Publishing this early in its evolution.
"Velvetcase was a compelling proposition on several counts but what tipped it for me were the founders' enterprise and infectious passion and the firm's unique business model of presenting a globally crowdsourced but classily curated jewellery design. I am pleased to have been able to lead the round on behalf of TCA" said Kayar Raghavan from The Chennai Angels.
"Velvetcase was attractive as apart from the passionate founding team, it integrates technology bringing global jewellery designers onto a single platform with a focus on today's customer. Such an online model particularly in this vertical (which I believe has tremendous potential given the current consumer shifts toward modern format/organized retailing), brings wide variety of designs together with supply chain efficiency that creates incredible value proposition for consumers" said Kayar Raghavan from The Chennai Angels.
"We are building a global platform connecting creators of design and consumers of design using innovative technologies. The design interaction and personalized touch that our customers get is unparalleled. This is a first of its kind initiative and we are very excited to have a strong set of investors across India and US as part of the team" said Kapil Hetamsaria from Velvetcase.
The Chennai Angels (TCA, www.thechennaiangels.com) is one of India's most active angel investing groups. Founded in the year 2007, it is comprised of successful entrepreneurs and business leaders with a track record of starting and scaling large enterprises. Additionally, several seed and venture capital firms hold institutional membership in the group. Though it is located in Chennai, TCA's investing members and portfolio investments are not limited by geography. Unusually for an angel investing group, TCA has a diversified portfolio that goes well beyond a restrictive tech focus, reflecting the diversity of its members' interests. TCA portfolio companies benefit from the collective expertise and rolodex of its members.