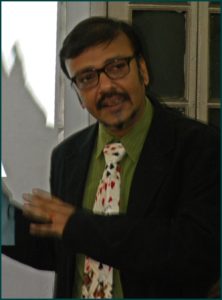 Excessive noise has already pushed us to the edge of an acoustically challenged future, waiting as we are for the final sonic boom that will push us into the endless chasm of blaring silence. It is now indisputably established that noise pollution affects both health and behavior. Unwanted sound (noise) damages the peace of mind -psychological health if you may. Noise pollution can cause hypertension, high stress levels, tinnitus, hearing loss, sleep disturbances, and other harmful effects. Now, that's a lot of background chatter.
Chronic and prolonged exposure to noise may cause noise-induced hearing loss. Older males exposed to significant occupational noise demonstrate more significantly reduced hearing sensitivity than their non-exposed peers,  Inordinately high noise levels can contribute to cardiovascular effects and exposure to moderately high levels even during a single eight-hour period causes a statistical rise in blood pressure of five to ten points and an increase in stress levels. Similar exposures have also been seen to cause vasoconstriction leading to the increased blood pressure as well as to increased incidence of coronary artery disease.
To cut a long story short, we are exposed to unhealthy amounts of noise pollution which is leading to a plethora of complications, including hearing related ones. As a matter of fact, our children are increasingly at risk, exposed as they are both to normal sound pollution and to the inordinately shrill sounds of the digital world they inhabit. This too, is leading to ailments of the ear and hearing deficiencies in an alarming way. This is borne out by the galloping expansion in the market for hearing aids for example.
Before getting into the details, let us take a quick look at some of the relevant figures. Approximately, 33% of the world's population above 65 years are affected by significant hearing loss – that is one in three adult above 65. The case in India is not much different either. In urban and rural India, the prevalence of hearing problem at 60 years of age is about 62% and 56%, respectively. Those living a rural life is better off than their urbanized cousins, but barely so. Besides, if one were to factor in the incidence numbers that are just not reported in our villages, the swing will flatten out to hover around the global averages, point out experts. As a matter of fact, in India, Hearing Loss has been identified as the biggest cause of sensory deficit and if that is not bad enough, every year 7% children are born with hearing disability.
However, the advancement has also been spectacular in terms of the technology that is now available to assist the hearing impaired. Earlier devices, such as ear trumpets or ear horns were actually nothing more than passive amplification cones designed to gather sound energy and direct it into the ear canal. Modern devices are computerised electro-acoustic systems that transform environmental sound to make it more intelligible or comfortable to the one using the device, according to audio-metrical and cognitive rules. Such sound processing can be considerable, such as highlighting a spatial region, shifting frequencies, cancelling noise and wind, or highlighting voice.
Modern hearing aids require configuration to match the hearing loss, physical features, and lifestyle of the wearer, making them bespoke in the real sense of the term. This process is called "fitting" and is performed by audiologists. The amount of benefit a hearing aid delivers depends in large part on the quality of its fitting. Devices similar to hearing aids include the bone anchored hearing aid, and cochlear implant which too are witnessing rapid strides in terms of performance and acceptance by those in the need.
The global hearing aids market is expected to reach USD 8,373.9 Million by 2020 from USD 6,183.3 Million in 2015, at a CAGR of 6.3%. The global market is broadly classified into hearing aid devices and hearing implants. The hearing aid devices segment is expected to account for the largest share of the global hearing aids products market in the foreseeable future.
On the basis of type of hearing loss, the market is segmented into sensorineural and conductive. The sensorineural segment is expected to account for the largest share of the global market. Again, on the basis of end-users, the market has been segmented into adult and pediatric. The adult segment is expected to lead the market but the spike in the pediatric part of the market too is frighteningly worrying.
The piece was originally written for the Express Health Guide 2016.