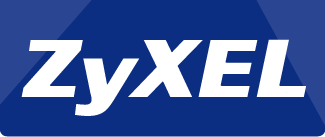 June 11, 2013, New Delhi: ZyXEL Communications, a world-class broadband networking company that provides leading Internet solutions for customers ranging from telecommunication service providers, businesses to home users, announced the appointment of Mr Pronob Mukherjee Eastern Region.
Mr Pronob Mukherjee would be concentrating on Eastern India region which will be having West Bengal, North- East, Assam, Orissa, Bihar, Jharkhand, Chhattisgarh etc. He would be focusing on building company's image as one of most channel friendly company. ZyXEL presence will be seen through Regional/State distributor focusing on channel business.
Commenting on the appointment, Madhukar Swayambhu as the Sales Head, India & SAARC said, "We are glad that Pronob would guide ZyXEL in the eastern region amongst all the verticals and would try to make ZyXEL as Solution Company in eastern region. We are extremely happy to have him aboard and wish him all the luck and success."
Under Mukherjee's guidance ZyXEL's presence would be seen through Regional/State distributor mainly focusing on channel business. He would also be working on project business working on different horizons including Telecom, Education, Government, Defence, PSU, Corporates, Railways Etc. sectors through system integration partners.
On being appointed as the Regional Head, Mr Pronob Mukherjee said" ZyXEL is professionally managed organisation with clear business focus and goal, it is indeed a pleasure to have an opportunity to be part of the organisation. We are confident to be successful in making our presence and growing business into multi-fold"
He would also make sure that ZyXEL focuses on different marketing activities, participate in channel events, and comes up with their own channel including SI and end customer events, programmes across the region.
Mr Mukherjee was previously associated with IT &T, K.S. Softnet, SAR Silicon, Religare Technova, Unistal and has has more than 18 years of experience in the field of sales and marketing. He has worked in different areas like I.T. product, Services, Solutions with core competence in Sales & Marketing, Strategic Planning, Channel management, Key Account Management and Team Management.
ZyXEL Communications Corp.
ZyXEL Communications Corp., founded in 1989, is a world-class networking company providing innovative and reliable Internet solutions. As one of the early modem manufacturers, ZyXEL has gone through transformations in the fast-paced networking industry. Today, ZyXEL is one of the few companies in the world capable of offering complete networking solutions for Telcos, small to medium-sized businesses, and digital home users for a wide range of deployment scenarios. Telco solutions include Central Office Equipments, Customer Premises Equipments, Wired and Wireless Access Network Devices, and Carrier Switches. SMB and Enterprise solutions include Unified Security Gateways, LAN Switches, WLAN, and IP Telephony. Digital Home solutions include Network Connectivity Devices and Multimedia Solutions.