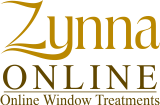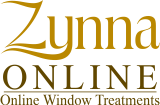 New Delhi, Monday, January 16, 2017: With the modest entry in the list of top furnishing brands in India, Gurgaon based interior brand Zynna that has been creating complete furnishing solutions for nearly 46 years has now launched their exclusive web outlet www.zynnaonline.com. For distributing and retailing its brands products to the customers across India, Zynna has now hopped out ecommerce space to promote their brand and attract more customers and walk in simultaneously. Unlike other web platforms seeing various brands products under one roof, Zynna exclusivity lies in seeing its brand products only.
The launch of the web store was the part of the expansion strategy to increase their digital presence. The newly launched website aims to offer best bet to customers by offering latest trend of fabrics and accessories at www.zynnaonline.com. The brand showcases an exceptional range of home décor accessories and fabrics.
Mr. Retesh Sharma, MD, Zynna says, "We look forward to expand the market of these international brands by making them accessible to customers across the country, including the cities where these brands have yet not established a physical presence, as well as by offering customers the ease of shopping their favorite brands from the convenience of their own homes, 24X7". He further adds, "The newly launch website of Zynna aims to offer a best price and fabrics to their customers by offering budget friendly fabrics and accessories that are available on their web store".
About Zynna Furnishings: Established in 1970, Zynna Furnishing Store's staunch belief in the continuous pursuit of excellence in performance, quality, and innovation has led them to adopt a radical approach towards change. Going beyond the simple touches in furnishings and always being a trailblazer, Zynna Furnishing Store now offers a whole range of exclusive Lifestyle Furnishings for homes, offices, studios and hotels in India and worldwide. Over 44 years, Zynna Furnishing Store has worked in tandem to build a successful business that aims to bring a design consciousness among their buyers and the larger public. Apart from specializing in luxury curtain making, Zynna Furnishing Store deals in elegant window treatment with exclusive and luxurious window draperies, sheers, blinds, fabrics, stitching solutions, wallpapers, furnishing coordinates and specially ordered European design products.  All products come with their hallmark finish, great textures, detailed design to match the latest trends and fine quality which has been synonymous with Zynna Furnishing Store for over years. Delivering the best designer products at an outstanding value for money have always been their motto and forte.