Zulekha Hospital encourages patients to take care of their health through new awareness drive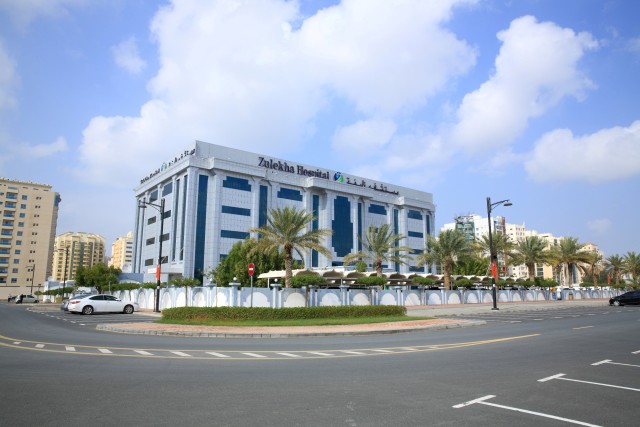 Dubai, UAE, 11 November, 2015: A new health awareness campaign has been launched in the UAE as part of the global World Diabetes Day initiative on 14 November.
Zulekha Hospital, a pioneer in UAE healthcare, has created a Diabetes Care Campaign to encourage residents in the Emirates to take responsibility for their health by arranging regular check-ups and tests.
A range of complimentary services will be provided by doctors and healthcare professionals at both Zulekha Hospitals in Sharjah and Dubai on World Diabetes Day, including cholesterol and blood sugar checks as well as patient BMI scores.
Those who wish to take advantage of the free services should call 600 52 4442 to register; the services are available from 09:00 to 13:00 on Saturday 14 November.
If patient test results indicate potential warning signs in relation to diabetes, a follow up appointment will be arranged with one of the hospital's endocrinologist in order to immediately reduce the risks of developing the disease.
"Diabetes continues to be one of the biggest threats to the health of UAE nationals and residents, which is why our drive to encourage the community to take advantage of the free tests on World Diabetes Day is so important," said Zanubia Shams, Co-Chairperson of Zulekha Hospital.
Dr. Bashar Neamat Fadheel Sahar, Specialist Internal Medicine ,Endocrinology at Zulekha Hospital, Dubai added: "Initiatives such as the World Diabetes Day exist to help drive home the message that diabetes can be prevented, with some small, daily changes to our lifestyles.
"People from all walks of life in the UAE are affected by diabetes.  Awareness and regular check-ups are the answer.  It is important to remember that adopting a balanced diet, maintaining regular exercise and making the necessary lifestyle changes can improve heart health in the UAE."
One of the forerunners in UAE healthcare, Zulekha Hospital has earned widespread recognition for service to patients, collecting the Dubai Quality Award twice in the last four years.
The hospital is frequently playing its part towards society and most recently spearheaded a new breast cancer awareness initiative to help reduce the incidence of the disease and save lives across the Emirates.