Taher Shams included in the Forbes Middle East influential leaders gala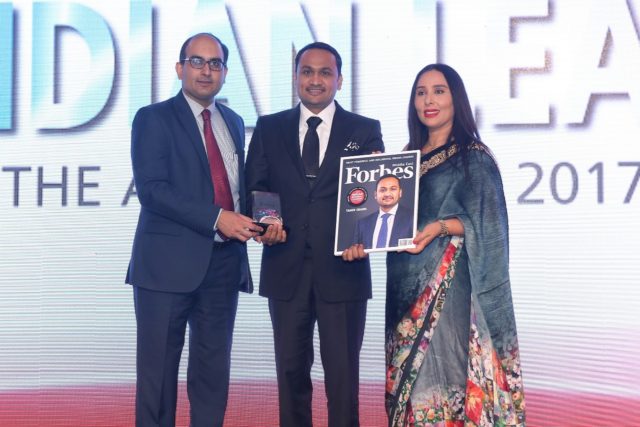 Dubai, UAE, 11 May, 2017: A new generation of management at Zulekha Hospital was honoured at the Forbes Middle East Top Indian Leaders in the Arab World gala dinner last night in Dubai.
Taher Shams, Managing Director of Zulekha Hospitals was presented with the award by H.E Mr. Vipul, Consul General of India for Dubai and Mrs. Khuloud Al Omian, Editor in Chief of Forbes Middle East during the awards event at the Westin Dubai Mina Seyahi Beach Resort and Marina, marking his ongoing efforts at the helm of the healthcare group.
Mr Shams plays an influential role in the management team of Zulekha Hospital, alongside Ms Zanubia Shams, Co-Chairperson and Dr Zulekha Daud, Chairperson who founded the hospital in 1992.  Mr Shams said: "It is a great honour to receive this award and be listed among contemporaries and leaders who inspire me every day.
"Dr Zulekha Daud, who has been featured on the Forbes Middle East's list of Top Indian Leaders over the years, is and will always be an extremely influential person in the Arab world thanks to her contributions to healthcare in the UAE. I'm proud of the work we continue to achieve under the Zulekha name and am very humbled by the recognition."
The gala dinner, which celebrated its fifth consecutive year, hosted the top 100 Indian leaders across all sectors of business with influence in the Arab world.