Ford Warriors in Pink supports new breast cancer awareness initiative to encourage regular check-ups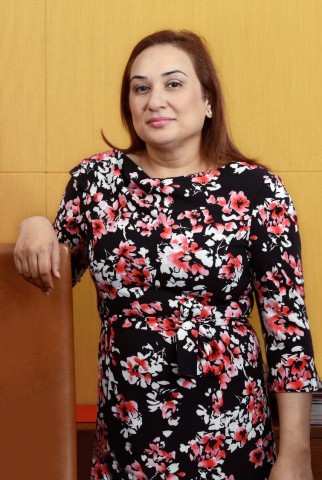 Dubai, UAE, 20 September, 2015: Zulekha Hospital, a pioneer in UAE healthcare, is launching a new campaign to celebrate breast cancer awareness month in October by offering women free consultations and mammograms.
The 'Pink It Now' campaign has been developed by Zulekha Hospital with the active support of Ford Warriors in Pink, a Ford Motor Company breast cancer awareness initiative and will be rolled out at both hospitals in Dubai and Sharjah.  Dubai Islamic Bank will also be supporting the event.
Running from the start to the end of October, the campaign will form part of the worldwide initiative dedicated to building awareness, educating women on breast cancer and empowering them to beat the disease.
Targeting women specifically over the age of 40, women can take advantage of free specialist consultations by Oncologists and surgeons as well as receive a free mammogram.
Zanubia Shams, CEO of Zulekha Hospital, said: "Many women tend to think that breast cancer cannot happen to them, and as a result develop a false sense of security about their risks for developing the disease.  The main message behind this campaign is to educate and remind women of the importance of regular testing."
According to Dubai Health Authority, one in eight women will be diagnosed with breast cancer in their lifetime.  Breast cancer is the leading cancer in the UAE, accounting for a quarter of all cancers.  Projected cases for breast cancer in the UAE, based on population growth and the current incidence, is expected to increase to 600 cases by 2020 and 1,000 cases by 2030.
"Ford is proud of its 21-year support of breast cancer awareness, and has dedicated more than $120 million to the cause to date," said Sue Nigoghossian, General Manager of Communications at Ford Middle East and North Africa. "Our commitment runs well beyond raising funds. We know that awareness leads to early detection and early detection saves lives, so our efforts are also centered around raising breast cancer awareness, and Ford is very much committed to this."
"The new 'Pink It Now' campaign is a great local initiative to encourage women in the UAE to take responsibility for getting screened and checked," Nigoghossian added. "We're supporting Zulekha Hospital with this cause because it has a direct impact on the health and wellbeing of women in our community."
Research suggests that breast cancer appears in Arab women on average 10 years earlier than women in Europe.  While it is more common in women over 40 years of age and those with a strong family history of the disease, breast cancer can affect women regardless of their age, ethnicity, genetics or reproductive history.
Dr Pamela Munster, a professor at the Department of Medicine (Haematology/Oncology) and Director of Early Drug Development and Breast Cancer will officially launch the new 'Pink It Now' campaign at an invitation-only event on 4 October, alongside her colleague Dr. Hani Sbitany, Assistant Professor of Surgery Division of Plastic and Reconstructive Surgery from the University of California in San Francisco.  Mrs. Neeta Bhushan, Deputy Chief of Mission & Head of Chancery (DCM), Embassy of India, will also be attending as guest of honour.
Dr Munster said: "I am pleased to be coming to the UAE to raise awareness on this issue because it's something which affects so many women. The key to preventing the risk of breast cancer is through regular check-ups as the disease can be cured if diagnosed early. It is important, therefore, that these kinds of campaigns encourage women to take the necessary steps towards early detection."
As part of the campaign, Zulekha Hospital will also launch a selfie competition for the month of October to encourage individuals to support breast cancer awareness month.  The competition details and prizes will be announced on the hospital's Facebook page at the end of September.