Donate Blood – Save Life campaign seeks to inspire the local community with support from Dubai Health Authority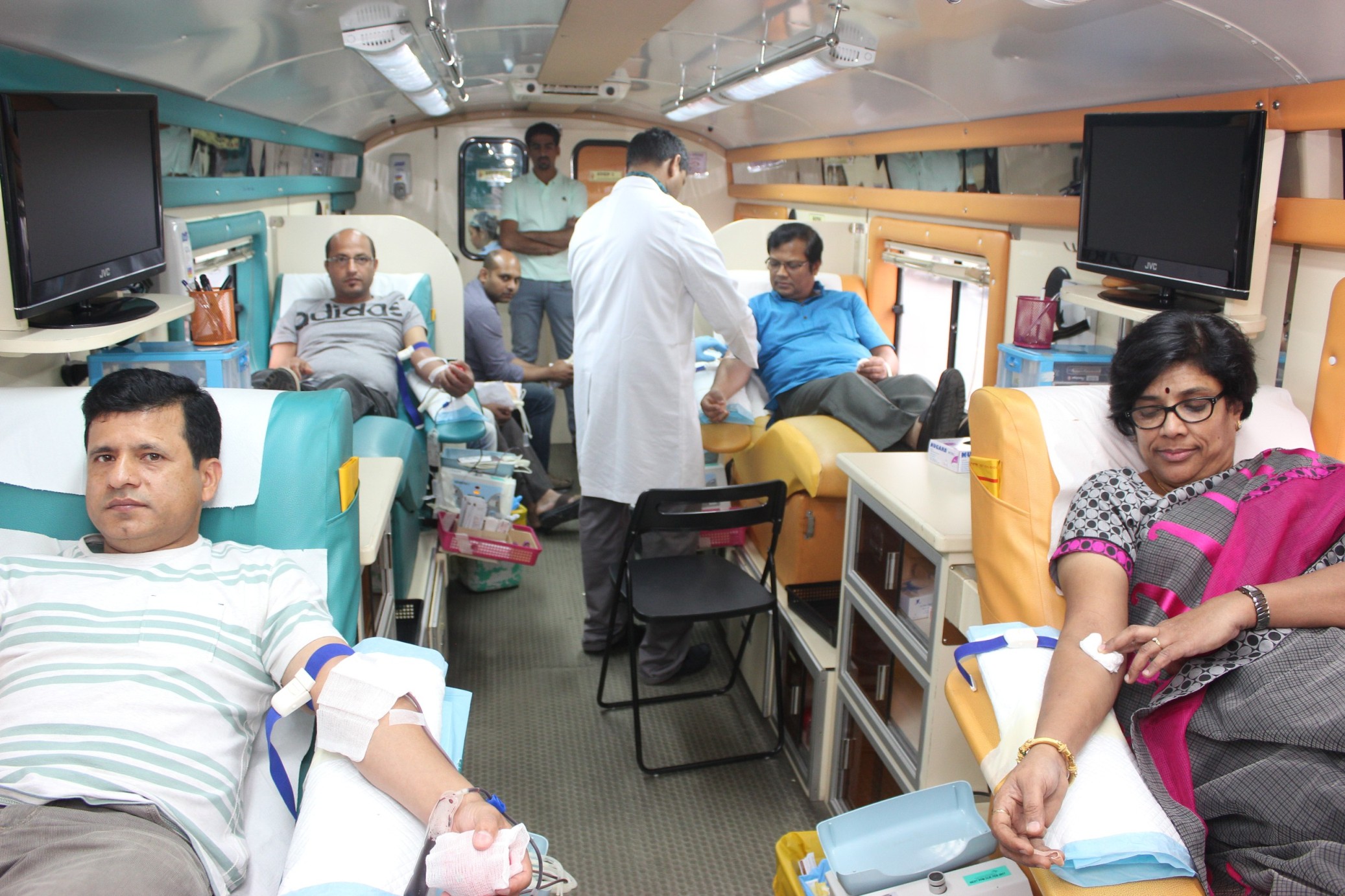 Dubai, UAE, 20 April, 2016: Zulekha Hospital Dubai has recorded a successful turnout at its latest "Donate Blood, Save Life" held on Friday (15 April).
Hosted in the purpose-equipped bus adorned with the image of Cristiano Ronaldo, who is the face of the new Dubai Health Authority (DHA) campaign, BE THE 1 DONOR, the campaign gathered a total of 57 donors who gave enough blood to save 171 lives.
The bus, equipped with cutting-edge healthcare facilities, ensured hygienic and safe conditions under expert supervision from DHA representatives and Zulekha Hospital staff.
Mr Taher Shams, Managing Director of Zulekha Hospital said:  "We carry out this campaign on a yearly basis across our facilities in both Dubai and Sharjah in order to encourage as much participation from the community as possible and inspire the young to be responsible citizens tomorrow. Our goal is to help save lives and one of the simplest and easiest ways to do so is by donating blood.  This is the message we communicate with this campaign."
Since blood can be stored for only a limited period of time, Dr Dhananjay Saoji, Consultant Clinical Pathologist Director at Zulekha Hospital Dubai, stressed that one of the campaign's core aims is to encourage regular blood donations from the community.
"Blood is crucial for saving lives, whether it's in case of surgery, accidents, or prolonged diseases," he said. "We want to make volunteers understand that by donating blood they are in power of saving multiple lives and a healthy person can do that every three months."
The 'Donate Blood. Save Life' campaign, supported by Wave Resonance Events, is one of many community-orientated initiatives led by Zulekha Hospital and its main aim is to meet the increasing demand for blood across the Emirates, as the country's population rapidly expands.
As one of the forerunners in UAE healthcare, serving both local and international communities, Zulekha Hospital understands the ongoing demand for blood, proportionate to the fast growing population of the Emirates.
1