Suit your style with two new vibrant options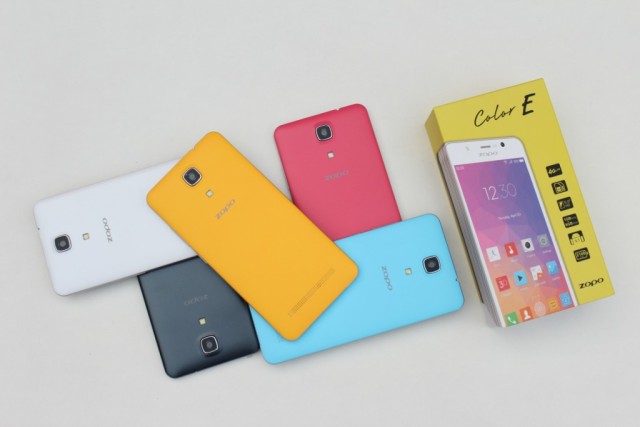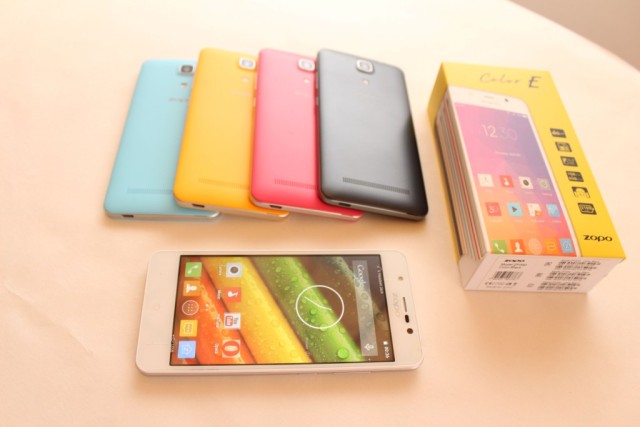 New Delhi, December 31, 2015: – ZOPO, a hi-tech enterprise which is engaged in the design, manufacture and marketing of mobile intelligent terminal products, announces the launch if its two new smartphones through the ZOPO Color series. Recently launched in the Indian Territory, to address the next-gen needs of the tech-savvy consumers, the brand addresses the consumers' need to express their exuberant style with Color E series models – ZP350 and ZP590. The ZOPO Color series embodies a youthful charm and is power-packed with the best technology in vibrant colors, all of this and much more at unmatchable prices of Rs. 5699/- for ZP590 and Rs. 7899/- for ZP350 model.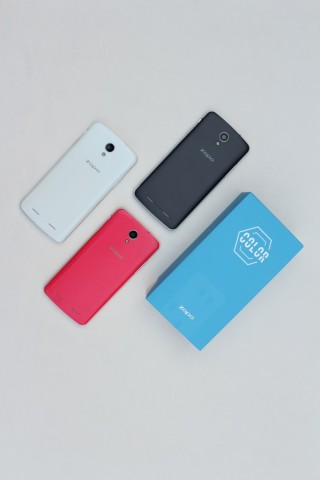 Kevin Xu, ZOPO brand founder, commented, "Constant innovation in the field of mobile communications technology is our motto at ZOPO. With a keen eye on the latest developments in the segment, we instantly pick on the technology trends to be incorporated in our forthcoming products and the ZOPO Color series is an upshot of our efforts in this direction. With strategic deliberation on the features being offered, we ensure that our products are also pocket-friendly. Our product pricing tactic is what keeps us ahead of our competition in this highly dynamic market."
The device in the series is Color E ZP350 exhibiting cutting-edge display with 5.0" HD, IPS with 16M Color Display and Capacitive Multi-touch 2 Points. The product redefines those selfie moments with a rear camera of 8.0MP and a front camera of 2.0MP enhanced with front and back LED flash. Additionally, the camera comes with HDR, Panorama, Night Mode, Sport Mode and Smile Detection. It offers super memory capacity with internal 1GM RAM, LPDDR3, 8GB ROM Speed Flash and Micro SD up to 64GB in case of ZP350. It is a complete entertainment package with a Music player that supports formats like mp3, aac, asf etc., along with FM radio. All of this and much more operates on Android 5.1 Lollipop OS with a Quad Core CPU. The device is available in 5 different colors, Red, Yellow, Blue, White and Black. ZP350 is a 4G enabled handset.
The second in line is the Color E ZP390 with display features like 4.5" HD, IPS 960*540 Pixels 16M Color Display and 5 Point Capacitive Multi-touch. It enables capturing those special moments with its 5.0MP rear camera and 2.0MP front camera, which is further enhanced with HDR, Panorama, Night Mode, Sport Mode and Smile detection. It comes endowed with a memory of 512MB of RAM, 4GB of storage and supports microSD up to 64GB. The mobile device operates on Android 4.4 OS. The phone is available in five different colors of Black, White, Yellow, Red and Blue. ZP590 supports 3G connectivity.
About ZOPO Mobile:
Shenzhen ZOPO Communication Equipment Co., Ltd., headquartered in Shenzhen (P.R.C.) and established in 2008, is a hi-tech enterprise engaged in the design, manufacture and marketing of mobile intelligent terminal products.
With clients spread across 135 countries, ZOPO is an internationalized enterprise in the communications industry, with a design team in Europe, and sales location teams in Europe, Southeast Asia, Middle East and South America.
ZOPO Europe Operations Center has been established on April 1st 2015 to support the marketing and after-sales service in the European market. Currently ZOPO is engaged in three main product lines: Speed, Flash and Color series.