– The only Asian blockchain company working with the UNFCCC to create a universal transparent carbon credit trading market;
– Xarbon partners with UNOPS to support low-carbon economy development;
– Co-invested USD18 million on OLED lighting project to offset carbon emission;
HONG KONG, July 18, 2018 – (ACN Newswire) – Xarbon Sustainability Limited ("Xarbon" or the "Company"), a Hong Kong based sustainability technology company using blockchain to improve carbon credit trading market transparency, is pleased to announce today that the Company will have a strategic partnership with the United Nations Office for Project Services ("UNOPS") to support low-carbon economy development. On the other hand, the Company has taken part in co-investment of USD18 million on a Korean-based OLED lighting project to offset carbon emission.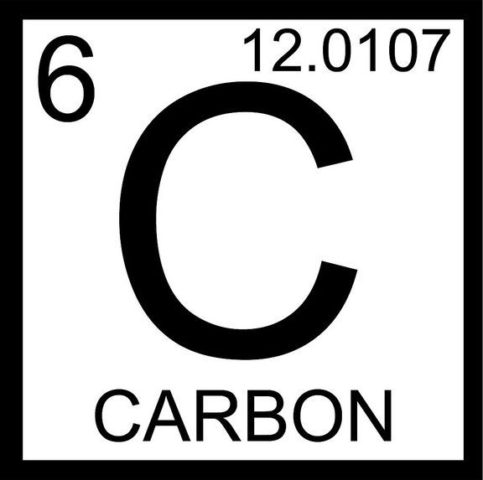 Xarbon launched the first Digital Carbon Credit "OCO", on top of the New Economy Movement ("NEM") Blockchain, which aims to future proof the carbon economy. The team believes that by applying blockchain technology to the carbon credit market, that OCO can improve transparency of carbon credit transfer, simplify user verification process, and incentivize individuals to uphold behavioral change.
The Company has a partnership and received endorsement from the UNOPS, the operational arm of the United Nations dedicated to implementing projects for the United Nations System, to support low-carbon economy development by establishing digitalized carbon, aiming to improve education, awareness-raising and social impact on climate change mitigation, adaptation, impact reduction and early warning among different governments and organizations.
Mr. Johnny Chong, Chairman & Founder of Xarbon, commented, "It is our honor to join hands with UNOPS to take part in carbon credit trading market. Carbon emission resulting in climate changes is not only an environmental issue, but also a social issue that needs every country to push forward. The endorsement from the UNOPS shows its unreserved support for applying blockchain technology to provide transparency to the carbon credit trading market for all market participants. Backed by our digitalized carbon credit token OCO, we shall work closely with the UNOPS to promote cross border carbon credit trading among Asian countries."
Meanwhile, Xarbon has taken part in a USD18 million worth co-investment on OLED lighting project to support the future sustainability for city and home lighting technology. This is the first lighting and technology company to use Xarbon digitalized carbon unit OCO to offset for carbon credit in a reduction of carbon emission.
"OCO is the Asian first digital carbon unit with high investment value. We are very glad to co-invest with other Asian investors to promote and support the digital technology on creating a low-carbon economy," said Mr. Chong. "It is an important step to our enterprises and countries over the world to support the Paris Agreement with OCO and re-invest on sustainability projects."
Mr. Jeffery LIU Xun, Co-Founder of Xarbon, is the public face of Xarbon and has been speaking at various international conferences around the world. Such as but not limited to, The Chainers2018 Summit in Korea, The United Nations Asia-Pacific Climate Week in Singapore, and the upcoming UNICOM Blockchain Summit in Hong Kong.
Jeffery is an engineer and serial entrepreneur that begun developing and investing in the blockchain space in since 2013. He has ample experience in business development and project management. Throughout Jeffery's career, he has advised, built, and grown multiple technology ventures into successful liquidations for shareholders. His first venture Panjury, which he founded, was an online sentiment analyser, whose technology was sold to the Chinese big-data giant ONL, resulting over 1,500% returns for investors within three years. His second venture Snapask, an education technology company, in which he served as COO, had grown from an ed-tech startup to an almost billion-dollar education conglomerate, resulting over a 100x multiple returns for various shareholders & investors.
Jeffery's current focus is on growing Xarbon into a globally recognized brand. "Currently we have created over 200 million tons of Carbon Dioxide reductions in the world. By 2020, I'll make this figure 3 billion".
About Xarbon
Xarbon Sustainability Limited is an independent solution service provider, operating by an international team with experts from US, Japan, Hong Kong, Taiwan, and China. Xarbon is the world's first digital carbon assets that are backed 1-to-1 by traditional Carbon Instruments held in their reserves. These Carbon Instruments are issued to them by IGOs like the United Nations in return for the sustainability projects the Xarbon team conducts globally. Website: http://xarbon.com/en
About Carbon Trading
Carbon Trading is a market mechanism that The United Nations Framework Convention on Climate Change (the "UNFCCC") adopted on 9 May 1992. This mechanism incentivizes the reduction of global greenhouse gas emissions by giving a handful of state backed entities the ability to commoditize and place a monetary value on each metric ton of Carbon Dioxide emitted in their respective jurisdictions. These assets that represent one ton of Carbon Dioxide emissions are generally called "Carbon Credits" or "Carbon Units".
1