World Economic Forum's Annual Meeting of the New Champions 2018 will focus on the impact of science and technology on shaping economies, societies and geopolitical structures of the future
Meeting comes at an important juncture for global relations, as increased geostrategic competition accelerates movement towards a multi-polar world
Geneva, Switzerland, and Beijing, China, 29 June 2018 – The 12th World Economic Forum Annual Meeting of the New Champions will be held on 18-20 September in Tianjin, People's Republic of China. The meeting will bring together over 2,000 leaders representing the world's largest businesses and most exciting start-ups as well as public figures from around the globe, leading economists, scientists, academics and cultural figures.
Convening under the theme, Shaping Innovative Societies in the Fourth Industrial Revolution, the meeting comes at a critical time, with trading disputes and heightened geostrategic competition placing the established international order under further strain. As the world gravitates towards a multi-polar system defined by a number of power centres and different leadership models, the global economy is facing a potential inflection point brought on by a weakening investment outlook in emerging markets.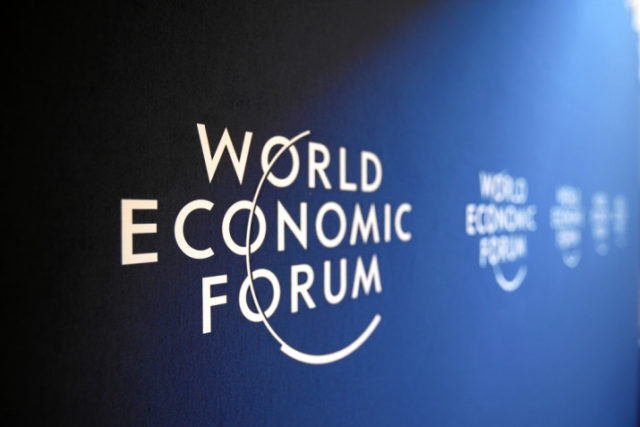 Central to the meeting will be envisaging new ways to deploy technological innovation to address these and other major global challenges. As the Forum's foremost annual meeting for science and technology, the Annual Meeting of the New Champions 2018 will see the largest participation ever of start-up and early-stage innovators. These leaders of the future will be able to take advantage of a programme that provides interaction and collaboration opportunities with the world's largest businesses, as well as leaders from politics, academia and the regulatory world.
"We are living in an increasingly disrupted and fractured world. As technological innovation continues to rapidly transform industries, economies and lives, now is the time for leaders to work together to create new economic models and new means of collaboration capable of tackling our greatest challenges and building a safer, fairer, more prosperous world," said Klaus Schwab, Founder and Executive Chairman, World Economic Forum.
"Over the past 12 years, the Annual Meeting of the New Champions has witnessed China's remarkable transformation into a leading innovation powerhouse. This year's meeting provides an unparalleled opportunity for foreign leaders to gain a deeper understanding of its vibrant technology ecosystem, while offering Chinese innovators the opportunity to develop the global networks and partnerships they need to actively participate in efforts to build a better future. There is simply no better place or time for the leading Chinese and international innovators to meet," said David Aikman, Chief Representative Officer, China, World Economic Forum.
This year's Annual Meeting of the New Champions marks the first meeting of the Forum's Fourth Industrial Revolution Councils. Working with the Forum's network of Centres for the Fourth Industrial Revolution, these councils convene experts and decision makers in the following areas:
Artificial intelligence and machine learning
Internet of things and connected devices
Blockchain and distributed ledger technology
Autonomous and urban mobility
Drones and tomorrow's airspace
Precision medicine
 The World Economic Forum, committed to improving the state of the world, is the International Organization for Public-Private Cooperation.
The Forum engages the foremost political, business and other leaders of society to shape global, regional and industry agendas. (www.weforum.org).