How dating coaching relates to business success
Does the television series Millionaire Matchmaker sound familiar? Well, Cupid's Cronies may not be on BRAVO, but its services are similar in several ways. Clients are not required to be millionaires, but they are accommodated with the most upscale, elite services available.
The founder, April Davis – who just so happens to be married to a divorce attorney, doesn't just play Cupid. As a relationship expert, she can help you grow professionally. April started Cupid's Cronies after discovering just how bad some people are at conversation and making connections – especially millennials.
April also coaches clients on how to present yourself and be confident. She offers tips on building confidence to present a polished business professional people believe in.
While business success doesn't sound dating related, the two do translate over and many business professionals could use that kind of advice.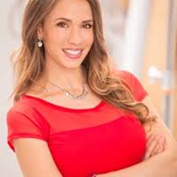 April Davis is a small-town Northern Minnesota woman; as founder of Cupid's Cronies Matchmaking and Dating Service, Davis embodies all of the relatable and reliable characteristics of a quality matchmaker. Her boutique matchmaking agency specializing in helping busy professionals find "The One."