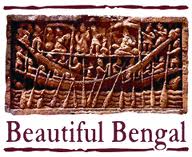 21st October 2013, Kolkata: The Department of Tourism, Govt of West Bengal decided to participate in three major happening tourism fairs in the world – ITB Asia at Singapore, WTM London and ITB Berlin. The state will set up an exclusive stall to market tourism packages and also facilitate business promotion in each of the event.
The kick begins with ITB Asia "The Trade Show for the Asian Travel Market" between October 23 to 25 2013 to be held at Singapore. This will be followed up with World Travel Market, London between 4th to 7th November 2013, and ITB Berlin – The Berlin Internationale Tourismus-Börse between 5th to 9th March 2014.
Speaking on the occasion Principal Secretary Tourism, Govt. of West Bengal, Mr. A. R Vardhan said, "Promotion of tourism in West Bengal is a key thrust area by the honourable chief minister Ms. Mamata Banerjee. We wish to attract tourists from across the world to West Bengal in larger number. We are participating at the world tourism marts with a host of packages highlighting tourism offerings from snow caps of Darjeeling to the beautiful sea beach at Digha and Sagar Islands, wild life to culture tours. We have also designed packages like Sharadutsav 2014 – the Durga Puja Festival, the biggest festive attraction in the state where we expect to attract a host of foreign travellers."
The Government of West Bengal will be promoting the state as an ideal tourist destination with specialized tourism products.
The USP of participation at the marts is to exclusively focus on tourism opportunity in the state of West Bengal and marketing it to tour operators across the world. Thus leading tour operators, hoteliers, airlines from West Bengal, and the state tourism department will promote armed with packages and would look forward to forge ties with buyers.
B2B meetings with the tourism fraternity from West Bengal and the government will help identify opportunities in marketing West Bengal and help in shaping future strategies.
ITB Asia will be held between October 23 to 25 2013. It is an annual event held for three days for B2B trade show and convention at International Convention & Exhibition Centre, Suntec City.
According to the Principal Secretary Tourism, Govt. of West Bengal, Mr. A. R Vardhan, "ITB Asia is where international exhibitors of all sectors of the travel-value chain, Asia Pacific's leading travel companies and emerging small and medium-sized enterprises converge to meet top international buyers in the tourism markets. At this B2B trade show we wish to promote and sell the various packages drawn to cater to various tour demands and covering all corners of the state."
At The World Travel Market in London to be held between 4th to 7th November 2013, nearly 46,000 senior travel industry professionals, government officers and representatives of the international media, converge to buy tour products.
At the Mecca of tourism trade fair re – the largest in the world includes participation from hotels, tourist boards, tour operators, system providers, airlines and car rental companies from all across the world.
Participation in the fair will help promote West Bengal's tourism potential to thousands of journalists and industry's leading trade magazines, business and travel journalists from nearly a 100 countries.  In 2012 exhibitors from 180 countries welcomed 170,000 visitors, out of whom more than half were trade visitors.