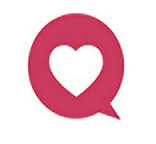 Weddingplz.com, India's Premier Wedding Destination
Weddingplz.com – the best place to find perfect wedding vendors in town!
After its success in Delhi is all set to take on Mumbai's Brides and Grooms.  
All India, 16th May 2015: After a great response from Delhi, WeddingPlz.com – a unique online wedding portal dedicated to finding the best wedding vendors in the city, is also set to repeat its success story in Mumbai. Now the to-be-weds of Mumbai, don't have to worry about finding the right vendor and getting the best deals of the wedding industry, because Weddingplz.comhas made a grand launch in Mumbai.
Indian weddings are big and fat, from finalizing the caterer to flower decoration, wedding jewelry to music and pundit, there are more than 100 areas that need to be taken care of, involving huge amount of networking and referrals making weddings seem chaotic and unorganized. It is essentially to bridge this gap that WeddingPlz enables the prospective couples and vendors to work in concert with each other, thus alleviating the anxieties and problems that each side feels when it comes to organizing a wedding. After giving Delhiites the ease to search, manage and organize everything for their wedding online WeddingPlz has stretched its wings to Mumbai.
An elated Manas Wadhwa, Co-founder and CEO, WeddingPlz.com shared, "WeddingPlz.com acts as a common platform for the to-be-wed couples and wedding vendors to get associated with each other. The ease of getting maximum and most detailed vendor information at one place has made wedding preparations a lot easier. At WeddingPlz.com we aim to provide handpicked genuine vendors for our customers. That's why we get genuine customer reviews, event subscription requests and deal requests which only show a continuous customer engagement. "
It makes the wedding spree an easy and simple task, unlike the traditional way of doing the research and walking down the stores for everything, the vendors come to your computer screen, with an option for you to get contacted by your chosen vendor directly.
Just like the success story of Delhi, the company is all geared to offer its services to Mumbai. A one stop solution for all wedding needs, the website houses everything you need for a perfect wedding!
About WeddingPlz.com
WeddingPlz.com is a unique online portal dedicated to find the best wedding vendors in town. Besides providing the maximum and most detailed information about vendors, WeddingPlz.com smoothly integrates everything that's required to plan and organize a wedding such as local vendor search, reviews, wedding events & exhibitions, Vendor deals & discounts to amazing wedding planning tools like budget manager, wedding checklist and options to create couple wedding website; into a single website, thus being the most exhaustive yet comprehensive wedding search portal.
There are more than 25000 wedding vendors listed in WeddingPlz.com across 42 wedding categories viz. Wedding venues, caterers, Bridal Makeup artists, wedding bands, florists to name a few.