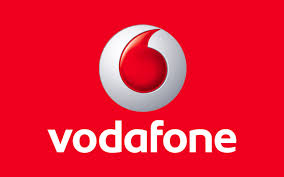 Enjoy immediate activation of your new prepaid and postpaid connection at over 4,500 stores pan India from Wednesday, 24th August
22 August 2016, Mumbai: Vodafone India today announced that effective Wednesday, August 24th, 2016, customers walking into its 4,500 plus select Vodafone stores and Vodafone mini stores across the country for a new connection, will be able to walk out talking on Vodafone SuperNetTM instantly. They just need to know their AADHAR number, which along with their fingerprint will be adequate to confirm the requisite Know Your Customer (KYC) norms for both new prepaid and postpaid connections.
Announcing this, Sandeep Kataria, Director – Commercial, Vodafone India said, "We are all set to delight customers with the benefits of the e-KYC led paperless process.  Customers walking in for a new connection at our stores will walk out talking in just a few minutes. We had partnered with the Department of Telecom (DoT) to pilot the AADHAR based e-KYC solutions in and tested it successfully in two circles. Effective Wednesday, 24th August, we are rolling it out across the country.  The use of e-KYC will drastically cut down on delays in activating new connections because of infrastructure challenges like power cuts, transporting volumes of paper, lack of photocopying and  photography facilities. It will also strengthen the verification process as there will be no room for any manual error."
Vodafone India has developed a special app that enables retailers to activate customers using e-KYC. Beginning September 2016, this paperless validation and activation facility will be rolled out in all 10,000 plus Vodafone branded stores in urban and rural areas and also across all multi brand outlets, pan India, in a phased manner.
The advantage of the e-KYC solution is manifold – it eliminates the need for paper based documentation, which often takes time to collate and submit, ensures better confidentiality and privacy of customer information and radically reduces the waiting time for a new connection, leading to an overall superior customer experience.
About Vodafone India
Vodafone India is a 100% fully owned subsidiary of the Vodafone Group Plc. with operations across the country serving over 199 million customers (over 107 million in rural areas). Commencing operations in 2007, Vodafone is today India's largest foreign direct investor, with a robust, award winning business and committed for the long term. Vodafone Business Services serves the needs of enterprises and government by providing total telecommunications (Voice and Data) solutions across mobility and wireline platforms. Our mobile wallet, M-Pesa is a unique and innovative money transfer service from Vodafone that fosters financial inclusion.
Committed to optimizing the near ubiquitous reach of mobile telephony to address national developmental priorities, the Vodafone Foundation partners is actively engaged in community development initiatives especially in the domains of m-Women, m-Agriculture, m-Education and Disaster Relief. Building on its global experience and expertise, an outreach across India and offering a comprehensive portfolio of technologies- 2G, 3G & 4G, Vodafone is uniquely positioned to actualize the vision of Digital India.
Globally, Vodafone is one of the world's largest telecommunications companies and provides a range of services including voice, messaging, data and fixed communications. Vodafone has mobile operations in 26 countries, partners with mobile networks in 56 more, and has fixed broadband operations in 17 markets. As of 30 June 2016, Vodafone had 465 million mobile customers and 13.7 million fixed broadband customers. For more information, please visit: www.vodafone.com.
Follow us on twitter @Vodafone IN_News and visit www.vodafone.in