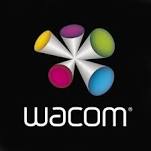 Developing The Internet of Ink
Wacom presents Digital Ink and Digital Stationery at IFA
9 September 2015 (IFA Show) – Wacom®, the world's leading developer of digital pens and interactive pen tablets, is presenting the company's vision of 21st century ink. "Ink carries creativity. We believe that the pen has always been and always will be the natural tool for visualizing ideas. How about creating a pen for the Internet of Ink, where you can grow, share and make your ideas happen?" Wacom CEO Masahiko Yamada says. "In spite of more than 16 billion tablets and smartphones, people still prefer a pen for developing ideas and being creative. This is why Wacom has been thinking about the future of ink. This is why we have introduced WILL, the new open industry standard for strokes, notes and sketches."
Digital Stationery
Based on scientific research, Wacom's own surveys and the continuous dialogue with customers, Wacom has started to develop the required infrastructure called WILL (Wacom Ink Layer Language) and extends its portfolio with products for 21st century ink. "At IFA, we are showing what we believe will be the future of digital stationery", Faik Karaoglu, Senior Vice President of the Platforms and Applications business unit at Wacom, explains. "People should be able to use pen and paper for creative thinking, but still capture their ideas digitally at the same time." Wacom is therefore working on solutions that marry both worlds. According to Karaoglu's strong belief, this is not only a matter of having a common standard. Equally important is the development and availability of new apps that give digital stationery the same appeal of pen and paper. "This is why we kicked-off our first 'Inkathon' and invited the global developer community to come up with new, ink-centered applications that offer fresh perspectives and operations", Karaoglu says.
This focus can also be found in this year's booth design: different demonstration pods that not only show the full range of Wacom products, but also focus on the possibilities for digital stationery and the Internet of Ink. This year's best example is the new Bamboo Spark product. As a smart folio, Bamboo Spark offers pen-on-paper note-taking, ideation and sketching, and the digital capture of these thoughts at the same time. Synchronized with the Wacom Cloud, all notes and thoughts can be secured, refined and shared.
Making Ideas
"Making ideas is the essence of the newly refreshed Bamboo brand", Stefan Kirmse, Senior Vice President Corporate Brand & Communication, points out. "We want to engage with creative thinkers, makers, doers; people who kick things off and make them happen."
The Bamboo range consists of products that support creative thinking across a variety of analogue and digital devices – from capacitive styli (Bamboo Solo, Bamboo Duo) that work on all touch screens, to smart pens for iOS (Bamboo Fineline 2) and Android devices (Bamboo Smart). These products use Bluetooth connection or electromagnetic resonance (EMR) and active electrostatic (AES) technology to enable pressure sensitive writing and sketching on.
Part of the Bamboo brand refresh is a completely new design and appearance – colorful, fresh, vibrant and inspiring. To support the new brand, a full range of innovative marketing and POS material will also be introduced at IFA, one of the world's biggest shows for consumer electronics and a focal point for industry and retail