Indian Hospitality's First-of-Its-Kind Casting Call for Top Talent to Join One of the Most Highly Anticipated Hotel Openings of the Year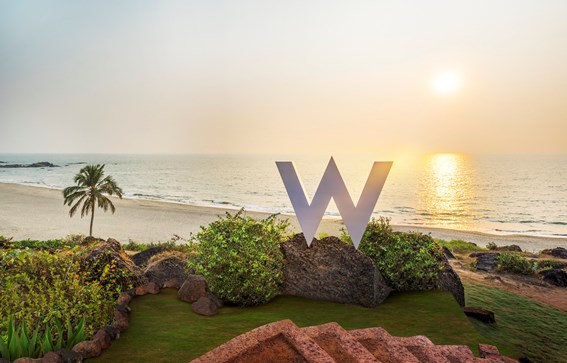 Mumbai, 10th June, 2016 – Lights, Camera, Action! W Goa, part of the iconic W Hotels Worldwide, Inc., concluded India's 'first-of-its-kind' recruitment search yesterday at The St. Regis Mumbai. W Goa Casting Night is a series of events to recruit talent, who embody the passion and drive to deliver the brand's Whatever/Whenever® service promise, to join one of the most dynamic hotels in India. Following the success of the Night Casting in Mumbai, a similar event will be conducted in Goa for further recruitment to fill up over 200 positions in this new design-led hotel.
W Goa is part of a global renowned brand, W Hotels Worldwide. Born in New York City in 1998, the brand now has nearly 50 hotels in gateway cities and exotic destinations around the globe including Amsterdam, Bangkok, Hong Kong, London and Maldives. Inspiring, iconic, innovative and influential, W Hotels provides the ultimate in insider access, offering a unique mix of cutting-edge design and passions around fashion, music and healthy lifestyle with Fuel. W Hotels offers a holistic lifestyle experience that is integrated into the brand's sensibility through contemporary restaurant concepts, stylish retail concepts, signature spas and inspiring residences.
"Recruiting the right talent will play a vital role in the success of our brand's debut in India," said TJ Joulak, General Manager of W Goa. "W Hotels are all about delivering Whatever/Whenever® service and unconventional experiences to our guests. We are looking for talent who understand our guests' lifestyles and are passionate about our brand's DNA. What better way to start cultivating the brand than by creating a recruitment drive that resembles a bold, sparkling environment embodying the W brand's ethos and the state of mind of Goa."
True to the W Hotels brand, W Goa took an unconventional recruitment drive style, opting instead to do a "Night Casting" – selecting their talent in a spectacle of music, lights and entertainment at night. Held in the Ballroom of The St. Regis Mumbai, the venue was transformed into a W Living Room, W Goa's signature bar, with a cosmopolitan vibe, music and signature mocktails being served to the potential candidates. Upon arrival, candidates were treated like superstars with photo moments on the red carpet.  To mark the opening of the Casting Night, W Goa management team unveiled a special pre-opening video on 'Goa State of Mind' giving attendees an exclusive sneak peak of the hotel.
At the Casting Night, potential candidates were invited to go through series of interactive sessions conducted by a panel of judges made up of W management team, to assess their aptitude, personality and service minds. This almost "reality-TV" type process encourages extra dedication from the burgeoning hopefuls and will allow the true star talents to shine.
W Goa aims to recruit over 200 Talent in various positions including Style (Housekeeping), B&F (Beverage & Food instead of Food & Beverage), Welcome (Front Office), Sales & Marketing, Engineering, Finance, Human Resources and Spa. Further to the Casting Night events, the Casting Call will continue and interested candidates are welcome to apply by submitting their profile, three photos that best represent their personality and a short write up about their 'W Edge' and what makes them the right fit for the job. The casting call is open to those from all walks of life, regardless of prior hotel experience or training. W Goa embraces diversity in gender, ethnicity, religion, orientation, age, personal style, physical aptitude, and education. This outlook is a cornerstone of the brand's success.
W Goa – State of Mind
W Goa is spread over 25 acres on the scenic Vagator beach in North Goa. Once, home to the hippies, this laid back beach has evolved into one of the most exciting and vibrant destinations within Goa. From its trendy cafes serving a host of international and local flavours to its fashionable boutiques and eclectic music clubs, there is an aura of creativity and cultural mix, which makes this a destination of choice for those who yearn both.
With a private coastal setting and breathtaking views of the sea and the Chapora Fort, W Goa will offer 160 rooms and villas. Dining options include the Pan Asian restaurant, Spice Traders and the all-day dining, The Kitchen Table, which will serve local and international flavours. The bar along the Wet Deck is ideal to sip on cocktails or refuel with healthy smoothies. The Rock Pool, a unique venue carved out of the rocky mountain, is the ideal place to savour the sunset. The FIT gym and Spa by Clarins will ensure you are feeling refuelled and ready for a calendar of W Happenings showcasing what's new and next in fashion, music and design. Guests will also experience the brand's iconic Whatever/Whenever® service that delivers whatever they want, whenever they want it.
For the latest updates, please visit W Goa Facebook page at www.facebook.com/wGoaVagatorcove.
About W Hotels Worldwide
W Hotels is an iconic global lifestyle brand with 48 hotels, including 18 W-branded Residences, in the most vibrant destinations around the world. Inspiring, innovative and influential, W has been disrupting the hospitality scene for more than 15 years, fueling a lust for life for its guests through insider access to what's new and next in fashion, music, design and fitness. On track to reach 75 hotels by 2020, W Hotels and Escapes have been announced for Shanghai, Tel Aviv, Goa, Abu Dhabi, Phuket, Dubai, Amman, Jakarta, Panama, Costa Rica, Riviera Maya, Muscat, Hainan Island, Suzhou, Changsha, Chengdu, New Delhi, Kuala Lumpur, Shenyang, Marrakech, Brisbane, Aspen and Madrid. For more information, visit whotels.com/theangle or follow Twitter, Instagram and Facebook.