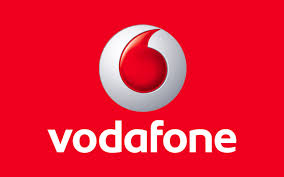 Vodafone Business Services ties up with Microsoft as a Cloud Service Partner; offering the Office 365 business suite as part of its cloud applications portfolio
Vodafone & Microsoft Office 365 customer benefits
·      Vodafone – your single partner for Connectivity and Cloud
·      Complete productivity and collaboration suite with email, cloud storage, advanced admin controls and security
·      Seamless online and real-time purchase to deployment
·      Flexible Pay-as-you-go Billing
·      Dedicated Cloud Support (Account management, Onboarding, Migration and In-life Support)
·      Seamless Secure Connectivity
Vodafone Business Services (VBS), the enterprise arm of Vodafone India, has tied up with Microsoft as a Cloud Service Partner. As part of this tie-up, VBS to offer Office 365 to Indian businesses to give them enterprise-grade productivity and collaboration services.
Under the tie-up, Vodafone Business Services will enable Indian businesses of all sizes to access Microsoft Office 365 comprising the familiar Office applications suite from the cloud, along with business-class collaboration tools and services to help them work easier and collaborate better from anywhere. The Microsoft Office 365 productivity suite offered on a pay-per-use Software as a Service (SaaS) model works across multiple devices, provides built-in, enterprise-grade security features, tools for teamwork and increased productivity as well as extensive privacy and compliance controls.
With the service delivery and support entirely managed by Vodafone, Office 365 is easy to deploy and manage, delivering ease of doing business and enhanced productivity to enterprises of all sizes.
Vodafone Business Services is a leading Total Communications Partner to large Indian and multinational companies, public sector enterprises, SMEs and start-ups all over India with solutions across mobility, fixed line, IoT and Cloud.
Announcing the tie-up with Microsoft, Nick Gliddon, Director, Vodafone Business Services, said "We are pleased to partner with Microsoft to bring the Office 365 suite to our enterprise customers. We are confident that the pay-per-use Software as a Service (SaaS) model will make our customers' business future-ready by giving them predictable IT costs and taking care of the technology upgrades and scalability worries. Vodafone is acknowledged as an enterprise mobility leader. With our cloud platform and tie-up with Microsoft, we are now well positioned as a total communications partner to our enterprise customers."
Announcing the tie-up, Meetul Patel, General Manager, Marketing & Operations, Microsoft, said, "We are excited to have Vodafone Business Services as a Cloud Partner. Our tie-up will give Indian enterprises of all sizes affordable access to Microsoft's suite of collaboration and productivity services – across devices, anywhere, anytime, and worry-free."
About Vodafone Business Services
Vodafone Business Services, the enterprise arm of Vodafone, provides total telecommunications solutions across both mobility and fixed line platforms and enables Global Enterprises, National Corporates, SME's and Government segments to communicate, collaborate and connect. Today with more than 7.5 million mobility corporate customers as on March 31, 2016, VBS is providing services to global and national businesses equipped with a robust network infrastructure and a 24×7 NOC.
Through a dedicated team of Account Managers and Service Managers and applying a consultative selling approach, it specifically addresses the connectivity, Internet of Things (IoT), cloud and converged communications needs of its enterprise customers.
With the advantage of its global expertise and knowledge of local markets, Vodafone India is well poised to expand the Government's capacity to deliver benefits and outcomes for citizens, governments and businesses. Vodafone endeavours to be a steadfast partner in the Government's efforts towards Digital India.
VBS was recently awarded the 'Enterprise Mobile Service Provider of the Year' for the sixth year in a row (2011-16) and the 'Enterprise Telecom Service Provider of the Year – SMB Segment' at the Frost & Sullivan India ICT Awards 2016. It was also awarded 'Telecom Leadership Award 2014' for Customer Service by Voice & Data and the CIO Choice awards for enterprise mobility and leased lines.
For more information, please visit: www.vodafone.in/business