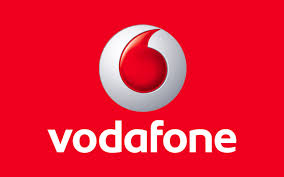 M-Pesa awarded 2016 Glomo Awards from global 930 entries globally
Vodafone India's M-Pesa was adjudged The Best Mobile Payment Solution in the Global Mobile Money Awards at the GSMA Mobile World Conference in Barcelona, the world's largest conference for the mobile industry attended by 100,000+ attendees from 200 countries.
Vodafone M-Pesa was adjudged the winner from the 930 entries received across 200 countries!        
As per the citation from the jury, "Vodafone M-Pesa delivers clear value to consumers, enterprise and the economy, an excellent example of connected network power and the role that digital innovation can play in financial inclusion and enablement"
M-Pesa is a very successful initiative from Vodafone Group and is live in the following 11 countries: Kenya, Tanzania, Mozambique, India, South Africa, Lesotho, Democratic Republic of Congo, Egypt, Romania, Albania and Ghana. In India, the service launched by Vodafone brings the Bank to the Mobile. These services are offered under a Prepaid Mobile Wallet license issued by RBI in Nov, 2012 to Vodafone M-Pesa Limited under the Payment and Settlement Systems Act (PSS Act), 2007.
M-Pesa works on a simple interactive text menu allowing access on simple phones; and does not require internet availability. With M-Pesa a customer can:
Deposit and withdraw CASH at a M-Pesa agent outlet that is nearby
Send money to any bank or any mobile in the country – 24X7
Pay merchants for goods and services
Make various bill payments, DTH and Utility
Purchase airtime – prepaid/ postpaid
M-Pesa is a prepaid mobile money account. The service can be accessed via USSD, mobile app and web-portal; USSD being most relevant given that it can be used over any feature phone and does not require internet access. As more than 60% of the agents are located in rural India, it aligns very well for strengthening last mile delivery or collection of cash making it an ideal solution for various businesses to consumer payments and likewise collections from consumers by business entities.
On the disbursement side of business, it enables seamless and convenient channel to transfer wages and incentives to the employees instantly and securely. M-Pesa is enabling last mile Government Subsidy distribution and is actively engaged with multiple state governments in the direct benefit transfer of subsidy, pension and salary disbursement.
M-Pesa also provides collection services to corporates who have a distribution network in India, for instance EMI collection for micro finance institutions. Apart from convenience, it ensures nil pilferages, proper tracking and reporting as all transactions are electronically processed with date and time stamp. The biggest user benefit is the de-risking of the business from hassles and indirect costs of cash handling like theft, fraudulent currency, insurance etc.
With a pan-India distribution of over 100,000 agents and more than 5 million customers, Vodafone M-Pesa is the largest banking correspondent in the country and is playing a vital role in enabling financial inclusion and m-commerce.
For more info: https://www.mpesa.in/portal/customer/FAQ.jsp
About the GSMA
The GSMA represents the interests of mobile operators worldwide, uniting nearly 800 operators with more than 250 companies in the broader mobile ecosystem, including handset and device makers, software companies, equipment providers and Internet companies, as well as organisations in adjacent industry sectors. The GSMA also produces industry-leading events such as Mobile World Congress, Mobile World Congress Shanghai and the Mobile 360 Series conferences.
For more information, please visit the GSMA corporate website at www.gsma.com. Follow the GSMA on Twitter: @GSMA.
About Vodafone India
Vodafone India is a 100% fully owned subsidiary of the Vodafone Group Plc. with operations across the country serving over 194 million customers (over 100 million in rural areas). Commencing operations in 2007, Vodafone is today India's largest foreign direct investor, with a robust, award winning business and committed for the long term. Vodafone Business Services serves the needs of enterprises and government by providing total telecommunications (Voice and Data) solutions across mobility and wireline platforms. Our mobile wallet, M-Pesa is a unique and innovative money transfer service from Vodafone that fosters financial inclusion.
Committed to optimizing the near ubiquitous reach of mobile telephony to address national developmental priorities, the Vodafone Foundation partners is actively engaged in community development initiatives especially in the domains of m-Women, m-Agriculture, m-Education and Disaster Relief. Building on its global experience and expertise, an outreach across India and offering a comprehensive portfolio of technologies- 2G, 3G & 4G, Vodafone is uniquely positioned to actualize the vision of Digital India
Globally, Vodafone is one of the world's largest telecommunications companies and provides a range of services including voice, messaging, data and fixed communications. Vodafone has mobile operations in 26 countries, partners with mobile networks in 57 more, and has fixed broadband operations in 17 markets. As of 31st December 2015, Vodafone had 461 million mobile customers and 13 million fixed broadband customers. For more information, please visit: www.vodafone.com.