Vodafone has announced its partnership with Trend Micro to launch Vodafone Super Shield, a cutting edge end point security suite for businesses.
Vodafone Super Shield is a complete end-point security suite that protects critical business data from a multitude of threats including malware attacks, ransom ware, spyware, phishing websites and data thefts etc. Super Shield is equipped with advanced enterprise grade features including USB port blocking, URL filtering and full disk encryption on Windows. Backed by Trend Micro's Cloud based Global Smart Protection Network, it proactively identifies and blocks new and existing threats before they impact the devices.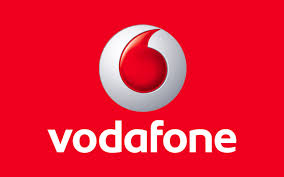 Users of Vodafone Super Shield can receive updates real-time on the cloud platform, thus eliminating the need for servers or complex IT infrastructure to manage the deployment. Its admin management feature is accessible anytime, anywhere from the URL-based admin console.
Super Shield is designed to protect devices across platforms and devices including Windows PCs, MacBooks, Windows Servers as well as Android and iOS mobile platforms. It lets customers manage their users and licenses online, grant and revoke access, and generate reports and dashboards.
Anil Philip, Senior Vice President, Vodafone Business Services said, "With businesses getting exponentially digital and online, data and information security is of critical importance. Vodafone Super Shield is designed to make enterprise grade data security in a simple, affordable and worry free way."
Nilesh Jain, Country Manager India & SAARC, Trend Micro commented on the partnership, "With ever-growing security risks and a complex IT environment, it is important to find a flexible, customizable, easy-to-manage solution suitable for businesses. We are glad to partner and collaborate with Vodafone in helping secure Enterprises and SMB customers that are looking for flexible security deployment options. Our end point security offering will greatly help achieve that. It would offer a multi-dimensional advanced threat protection, and consolidated view across all layers of security and all deployment models."
Vodafone Super Shield is available on its completely online automated marketplace Vodafone CloudStore (www.cloud.vodafone.in) at an affordable price of Rs. 99 per user per month or Rs. 999 per user for 12 months. Customers  can buy it online and opt for simple, flexible payment options and manage their users and licenses online. Vodafone also extends dedicated Account management, Relationship management and Cloud Support infrastructure that helps with  onboarding and in-life support.
About Vodafone Business Services
Vodafone Business Services, the enterprise arm of Vodafone, provides total telecommunications solutions across both mobility and fixed line platforms and enables Global Enterprises, National Corporates, SME's and Government segments to communicate, collaborate and connect.
Through a dedicated team of Account Managers and Service Managers, it specifically addresses the connectivity, Internet of Things (IoT), cloud and converged communications needs of its enterprise customers.
With the advantage of its global expertise and knowledge of local markets, Vodafone Business Services endeavors to be a steadfast partner in the Government's efforts towards Digital India.
Vodafone Business Services was awarded the 'Enterprise Telecom Service Provider of the Year – SMB Segment' at the Frost & Sullivan India ICT Awards 2017 for the second year in a row. It was also awarded CIO Choice Awards for Enterprise Mobility and Leased Lines for 2017 and 'Telecom Leadership Award 2016' for IoT by Voice & Data.
For more information, please visit: www.vodafone.in/business
1