*         Only national brand to be associated with IPL since its inception in 2008
*         As part of its high-decibel marketing campaign, Vodafone customers can look forward to an exciting array of innovative engagement initiatives at Vivo IPL 2016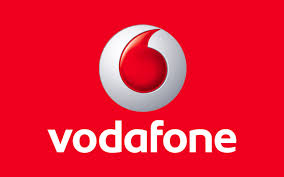 Mumbai, April 6, 2016: Vodafone India, one of India's largest telecom service providers, and Indian Premier League (IPL) have over the years gone on to strike a special chord with cricket enthusiasts and consumers alike.
This special bond gets further strengthened with Vodafone continuing its association for the 9th consecutive year as the Official Partner and official sponsor (on-air) of Vivo IPL 2016.
Vodafone India is the only national brand to be associated with IPL since its inception in 2008. Since then, Vodafone and IPL have become synonymous with each other and in the minds of sports lovers.
Sandeep Kataria, Director – Commercial, Vodafone India, "IPL is one of the biggest sporting platforms in India designed to appeal to a wide section of consumers across the country. Vodafone was one of the very first few brands to associate with IPL and we are very happy with the way our association has shaped up through the years. Our partnership with IPL has helped Vodafone connect with cross segments of Television viewers and cricket lovers in India. Infact, the unique format of this tournament led to the birth of one of our favourites and most loved iconic mascot – the Zoozoos. At Vivo IPL 2016, Vodafone customers can look forward to an array of exciting and innovative engagement initiatives to participate in and enhance the spirit and passion surrounding IPL".
Rajiv Shukla, Chairman, IPL (Indian Premier League), said, "We are delighted with the long and enriching affiliation with Vodafone as co-presenting sponsor since inception in 2008. IPL is a platform where talent meets opportunities and Vodafone has always with its innovative and engaging on-ground initiatives provided the fans loads of fun, frolic and entertainment. We look forward to another successful year of association."
Vodafone has always used IPL to high-decibel brand and marketing initiatives  that its core to its business and growth strategy. The company will soon announce its annual much anticipated 360 degree marketing campaign for Vivo IPL 2016, beginning with the inaugural match to be played on 9th April, 2016.
About Vodafone India
Vodafone India is a 100% fully owned subsidiary of the Vodafone Group Plc. with operations across the country serving over 194 million customers (over 100 million in rural areas). Commencing operations in 2007, Vodafone is
today India's largest foreign direct investor, with a robust, award winning business and committed for the long term. Vodafone Business Services serves the needs of enterprises and government by providing total telecommunications (Voice and Data) solutions across mobility and wireline platforms. Our mobile wallet, M-Pesa is a unique and innovative money transfer service from Vodafone that fosters financial inclusion.
Committed to optimizing the near ubiquitous reach of mobile telephony to address national developmental priorities, the Vodafone Foundation partners is actively engaged in community development initiatives especially in the domains of m-Women, m-Agriculture, m-Education and Disaster Relief. Building on its global experience and expertise, an outreach across India and offering a comprehensive portfolio of technologies- 2G, 3G & 4G, Vodafone is
uniquely positioned to actualize the vision of Digital India.
Globally, Vodafone is one of the world's largest telecommunications companies and provides a range of services including voice, messaging, data and fixed communications. Vodafone has mobile operations in 26 countries,
partners with mobile networks in 57 more, and has fixed broadband operations in 17 markets. As of 31st December 2015, Vodafone had 461 million mobile customers and 12.9 million fixed broadband customers.