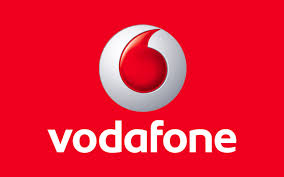 Vodafone India has welcomed the Government's decision to enable e-KYC using AADHAR. The e-KYC solution is an instant, secure and green mobile subscriber verification project, where a customer's AADHAR card and fingerprints are adequate for both validating and activating new prepaid and postpaid connections.Customers will soon be able to walk in with their AADHAR card in any of the Vodafone Stores and walk out connected within minutes.
Vodafone had partnered with theDepartment of Telecom (DoT) to pilot the AADHAR based e-KYC solutions in and test it successfully in two circles.
Thanking the DoT, Sunil Sood, MD & CEO, Vodafone India, said, "This is an important step forward in the progress towards a Digital India. The advantage of the e-KYC solution is manifold with all stakeholders – customers, operators and regulator benefitting from it. For the consumer instant activation means a better experience and security of his personal confidential information. For Vodafone it will improve quality of sales as well as regulatory compliance. For the regulator it not only means a green initiative but also hassle free governance and accurate audit results."
About Vodafone India
Vodafone India is a 100% fully owned subsidiary of the Vodafone Group Plc. with operations across the country serving over 199 million customers (over 107 million in rural areas). Commencing operations in 2007, Vodafone is today India's largest foreign direct investor, with a robust, award winning business and committed for the long term. Vodafone Business Services serves the needs of enterprises and government by providing total telecommunications (Voice and Data) solutions across mobility and wireline platforms. Our mobile wallet, M-Pesa is a unique and innovative money transfer service from Vodafone that fosters financial inclusion.
Committed to optimizing the near ubiquitous reach of mobile telephony to address national developmental priorities, the Vodafone Foundation partners is actively engaged in community development initiatives especially in the domains of m-Women, m-Agriculture, m-Education and Disaster Relief. Building on its global experience and expertise, an outreach across India and offering a comprehensive portfolio of technologies- 2G, 3G & 4G, Vodafone is uniquely positioned to actualize the vision of Digital India.
Globally, Vodafone is one of the world's largest telecommunications companies and provides a range of services including voice, messaging, data and fixed communications. Vodafone has mobile operations in 26 countries, partners with mobile networks in 56 more, and has fixed broadband operations in 17 markets. As of 30 June 2016, Vodafone had 465 million mobile customers and 13.7 million fixed broadband customers. For more information, please visit: www.vodafone.com.
1