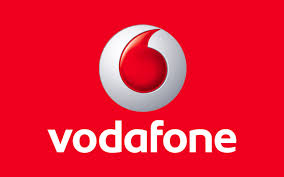 Vodafone India has welcomed the recent Right of Way (RoW) rules issued by the Department of Telecom (DoT)
Thanking the Minister Shri Manoj Sinha and Secretary Shri J S Deepak for taking another progressive step to support the growth of the Indian telecom sector that also enhances the ease of doing business in the country, Mr. Sunil Sood, MD & CEO, Vodafone India, said, "The Prime Minister and the government have taken several pioneering initiatives towards actualising the vision of Digital India. In the telecom sector itself, during the last two and a half years, several progressive steps have been taken transforming India from spectrum scarce to a spectrum surplus nation.  Game-changers like EKYC using Aadhar for on boarding customers and GST are being introduced. The ROW Rules 2016 so published are another major step towards making processes simple and progressing towards a stable and transparent policy regime. It will further contribute immensely towards improving ease of doing business, hasten roll out of networks, help attract more investments and enable a faster realisation of Digital India, which at Vodafone India, we are committed to."
About Vodafone India
Vodafone India is a 100% fully owned subsidiary of the Vodafone Group Plc. with operations across the country serving over 200 million customers (over 106 million in rural areas). Commencing operations in 2007, Vodafone is today a robust, award winning business and committed for the long term. Vodafone Business Services serves the needs of enterprises and government by providing total telecommunications (Voice and Data) solutions across mobility and wireline platforms. Our mobile wallet, M-Pesa is a unique and innovative money transfer service from Vodafone that fosters financial inclusion.
Committed to optimizing the near ubiquitous reach of mobile telephony to address national developmental priorities, the Vodafone Foundation partners is actively engaged in community development initiatives especially in the domains of m-Women, m-Agriculture, m-Education and Disaster Relief. Building on its global experience and expertise, an outreach across India and offering a comprehensive portfolio of technologies- 2G, 3G & 4G, Vodafone is uniquely positioned to actualize the vision of Digital India.
Globally, Vodafone is one of the world's largest telecommunications companies and provides a range of services including voice, messaging, data and fixed communications. Vodafone has mobile operations in 26 countries, partners with mobile networks in 52 more, and has fixed broadband operations in 17 markets. As of 30 September 2016, Vodafone had 470 million mobile customers and 14 million fixed broadband customers.
For more information, please visit: www.vodafone.com.