Deprecated
: Function create_function() is deprecated in
/home/dh_ndki7k/corecommunique.com/wp-content/plugins/wp-spamshield/wp-spamshield.php
on line
2033
Free Incoming, Outgoing at home rates with Voice calls @ Rs.1 per min and Data @ Rs.1 per mb
First time ever, benefits on international roaming to prepaid customers
Available across 34 countries, for both Post-paid and Prepaid customers
Choose the actual number of days for which pack is required and subscribe
Book International Roaming Daily Packs as per future travel plan
August 30, 2016, Mumbai: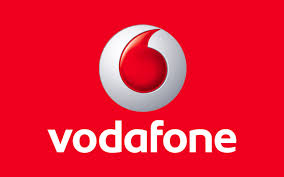 Excited about your upcoming trip abroad? Worried about your communication costs? Thinking of International Roaming prices?
To address the connectivity and cost related concerns of customers traveling to international destinations, Vodafone India today announced the launch of Vodafone International Roaming Daily Packs, enabling customers to enjoy International Roaming worry free by providing facilities of FREE incoming calls; outgoing calls @ just Rs. 1/min and Data browsing at just Rs.1/MB.  Valid across 34 countries including popular business and holiday destinations of UAE, Thailand, Singapore, USA, UK, China, Germany, Hong Kong, these flexible daily packs will empower customers to travel the world with their home phone number at a daily rental of only Rs. 500/day.
Launching this new Vodafone International Roaming Plan, Sandeep Kataria, Director – Commercial, Vodafone India, commented, "Consistently delighting customers with worry free propositions that address their evolving needs for both voice and data is our mantra at Vodafone. International Roaming was an area where customers were looking for a product that not only delivers value and convenience but also makes the entire experience worry free! With the new Vodafone International Roaming Plan, our customers can now remain confidently connected even when they travel overseas, secure that they will enjoy the best of voice and data benefits with their Vodafone connection.
This International Roaming daily plan is ideal for customers who desire flexibility and value for money while travelling abroad. Vodafone is the first telecom service provider to offer such plan for prepaid customers as well, in addition to postpaid customers. It can be booked up to 120-days in advance of their planned travel.
To know more about the International Roaming Daily Packs, SMS IROAMDAILY to 199. To activate, SMS ACT IROAMDAILY<no.of days> to 199. For instance, for availing the pack for 5 days SMS ACT IROAMDAILY5 to 199 or dial *111*6*4# or visit the Vodafone.in > Discover > Roaming > International Roaming.