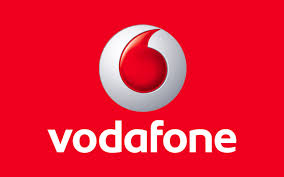 ROLLS OUT A BONANZA OF SPECIAL OFFERS FROM 26TH JANUARY
FREE upgrade to 4G for customers along with high-speed 4G SIM
Watch your favourite movies with FREE unlimited movie subscription – access to 7500 + titles (including Bengali movies) for 3 months
Listen to latest songs with FREE unlimited music streaming on Vodafone Music
100% Extra Data – for all 4G RED customers for 3 months
100% Extra Data – for 1GB + 4G recharges –for 1 month
Array of Data Packs ranging from 150 MB at Rs 42 to a bonanza pack of 25GB at Rs 2049
4G Mobile Wi-Fi that supports connectivity for up to 10 devices
Enhanced customer experience – immediate 4G SIM exchange at multiple touch points; same day door-step delivery of postpaid 4G SIMs (for requests received before 3:00pm that day)
Country first: 4G customers can avail 4G international roaming in UK, Germany, Romania, Spain and Netherlands
Vodafone India, one of India's leading telecommunication services provider, today announced the roll out of itsnext generation, high speed 4G network in prominent business and residential corridors of Kolkata including BBD Bag, Park Street, Alipore, Ballygunge, Salt Lake Sector 5, Airport and EM bypass. The roll-out will be completed across all parts of Kolkata by June 2016 in a phased manner. The launch in Kolkata follows the successful launch of Vodafone's 4G services in Kerala and Karnataka.
Built on the efficient 1800 MHz band, this state-of-the-art network will enable Vodafone 4G customers to access internet via mobile with speeds across a range of smart devices including Mobile Wi-Fi. Vodafone 4G services can be readily accessed from 4G enabled handsets offered by leading smartphone manufacturers (iPhone, Samsung, Micromax, Microsoft, Lava and Xolo) available across the country.
Vodafone 4G will significantly enhance the mobile internet experience for customers with faster download/upload of videos and music, seamless video chats to enjoy and greater ease in using their favorite apps. Customers will also adore features like high definition video streaming, mobile gaming and two-way video calling.
Vodafone's 4G service in Kolkata is built on a strong fibre backhaul, and is supported by its superfast 3G services on a new and modern network. With this launch, Vodafone is now uniquely positioned to offer in Kolkata, 2G/3G/4Gservices on its own state of the art, convergent radio technology.
Leveraging its global network and experience, Vodafone is also the first and only telecom service provider to currently offer international roaming on 4G to its India customers visiting UK, Germany, Romania, Spain and Netherlands
Announcing the launch of Vodafone's 4G services in Kolkata, Naveen Chopra, Chief Operating Officer, Vodafone India said, "We are delighted to launch our high-speed 4G services in Kolkata for our customers to experience the most advanced wireless broadband experience available across the globe today. 4G has the potential to revolutionize the mobile experience through powerful innovation that impacts how we work and live. Vodafone's global expertise and experience of launching 4G across 20 countries gives us a better understanding of this technology and the needs of the 4G customer. Initial response from customers who have experienced our 4G services in Kerala and Karnataka has been positive and encouraging. As a steadfast partner of Digital India, we remain focused on deploying multiple technologies –be it  2G, 3G and now 4G-for optimum use as each technology has its own vital role to play in servicing the myriad connectivity needs of consumers across the country."
Vodafone will increase the intensity of its 4G rollout to cover important metros –Delhi, Mumbai and Bengaluru by March 2016. Testing of 4G services in these locations has already commenced successfully and Vodafone India has partnered with leading global technology service providers for the network roll-out. Vodafone has already started the roll-out of 4G-Ready SIMs in these markets inviting customers for a free upgrade before the commercial launch.
Vodafone's Kolkata customers have a bonanza of special benefits to enjoy the 4G experience seamlessly. This includes:
Unmatched value
FREE upgrade to 4G for customers along with high-speed 4G SIM
Watch your favourite movies with Free Unlimited movie subscription through a partnership with Hungama Play – access to 7500 + titles (including 70+ Bengali movies) for 3 months
Listen to latest songs with Free unlimited music streaming on Vodafone Music (over 1.2 million songs to choose from)
100% Extra Data – for all 4G RED customers for 3 months
100% Extra Data – for 1GB + 4G recharges –for 1 month
Array of Data Packs ranging from 150MB for just Rs 42 to a bonanza pack of 25GB at Rs 2049
4G Mobile Wi-Fi that supports connectivity for up to 10 devices
Seamless customer experience
Instant SIM swap at all Vodafone stores and select retail outlets
Vodafone subscribers can also check if their SIM / Phone is 4G compatible by sending an SMS <4GCHECK> to 199
Request for 4G SIM by calling the call centre or sending an SMS <4GSIM to 199>
Same day door-step delivery of postpaid 4G SIMs (for requests received before 3:00pm that day)
Speaking on the 4G proposition for Kolkata, Anand Nripendra Sahai, Business Head–Kolkata and Rest of Bengal Circles, Vodafone India, "Kolkata is a significant growth market for Vodafone India with data contributing around 25% of total revenues and growing at a rate of over 45% annually.  We are proud and delighted that Vodafone has chosen Kolkata as the first major metro in India to launch 4G. Beginning with key business and residential corridors, we will soon expand our 4G services in a phased manner to launch 4G across the city of Kolkata by June2016. We will continue to pursue our customer centric strategy of catering to the evolving needs of retail and enterprise customers for better and smarter solutions for both voice and data. We invite our data savvy customers in Kolkata to make the most of the bonanza of special benefits being offered and enjoy the best mobile internet experience."
West Bengal is a focus and significant growth market for Vodafone India. To cater to the growing volumes of customer usage increasing need for speed, the company invested over Rs 900 crores in 2015 to expand, modernize and building a more technology and energy efficient network. In Kolkata, Vodafone has a large retail footprint with 178 exclusive Vodafone stores (28 large retail format and 150 Mini Stores) spread across prominent localities in the city, making it convenient for customers to access Vodafone's products and services within their neighborhood.
1