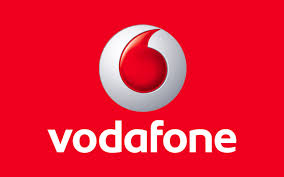 Jaipur, June 26, 2015: Vodafone India, one of India's leading telecommunications service providers, has undertaken a unique initiative to connect with their retailers and customers in Rajasthan Circle. Over 500 Vodafone Retail outlets in Rajasthan have been given a customized, Marwar look and feel, as part of Vodafone's effort to reward high performing retailers and simultaneously infuse a sense of identity with the local populace.
In a first-of-its-kind exercise in Rajasthan, over 500 Retail outlets have been branded by Vodafone with custom made cut outs of the Retailer dressed in Pagdi and Dhoti. Alongside, each outlet will also highlight Vodafone's special offer of the month.
Speaking about the unique initiative, Amit Bedi, Business Head, Rajasthan, Vodafone India said, "Vodafone has been recognised for innovative creative campaigns that highlight our products and service offerings interestingly, in a manner that connects with audiences. Over the past year, we have invested significantly on upgrading our network, expanding retail presence and developing a basket of products and services relevant to a diverse customer base in Rajasthan. This customized retailer branding exercise, helps Vodafone achieve a twin objective of creating a differentiator for our retail outlets as well as convey to customers that we are a quintessential part of their everyday lives, as Rajasthan's Vodafone. While we have covered 500 of our best performing Retailers in the first phase, we will be extending it to more over the coming months."
About Vodafone India:-
Vodafone India is a fully owned subsidiary of Vodafone Group Plc., which is one of the world's largest telecommunications companies. Making its entry into India in 2007, Vodafone today has built an ever growing, robust business in highly price sensitive and competitive market. Serving around 184 million customers, Vodafone provides innovative, customer friendly and differentiated products and services through a wide scale distribution and exclusive retail footprint – backed up with a modern, technologically advanced network for both voice and data.
Vodafone Business Services, the enterprise arm of Vodafone, provides total telecommunications solutions across both mobility and wireline platforms and enables Global Enterprises, National Corporates, SME's and Government segments to communicate, collaborate and connect.
Vodafone India provides customers with a new currency in the form of M-Pesa, the world renowned mobile wallet and money transfer service. Vodafone M-Pesa is an innovative, safe and secure mobile wallet that enables complete suite of services like money transfer, bill payments, and recharge on the move from the mobile. It caters to all segments of the society, from the unbanked to the under banked and to the net-savvy and evolved customers. Today, with a pan-India distribution of around 90,000 agents and more than 3 million customers, Vodafone M-Pesa is the largest banking correspondent in the country and is playing a vital role in enabling financial inclusion and m-commerce.
With the advantage of its global expertise and knowledge of local markets, Vodafone India is well poised to significantly expand the Government's capacity to deliver benefits and outcomes for citizens, governments and businesses. It endeavours to be a steadfast partner in the Government's efforts towards Digital India.
A value based organization; Vodafone is committed to achieving the highest standards of Health, Safety and Well-being for its employees and business partners. As a responsible corporate, Vodafone India has been working with several partners from the social sector to address some of India's most pressing challenges over the years. Sustainability for us is an ongoing journey as we firmly believe that what is good for the society is good for business. The Vodafone Foundation too is actively engaged in CSR by harnessing the potential of mobile services and technology to maximise impact within communities, especially in the domains of m-Women, m-Agriculture, m-Education and Disaster Relief.
Vodafone Group Plc. is one of the world's largest telecommunications companies and provides a range of services including voice, messaging, data and fixed communications. Vodafone has mobile operations in 26 countries, partners with mobile networks in 55 more, and fixed broadband operations in 17 markets. As of 31st March 2015, Vodafone has around 446 million mobile customers and over 12 million fixed broadband customers. For more information, please visit: <http://www.vodafone.com> www.vodafone.com