Deprecated
: Function create_function() is deprecated in
/home/dh_ndki7k/corecommunique.com/wp-content/plugins/wp-spamshield/wp-spamshield.php
on line
2033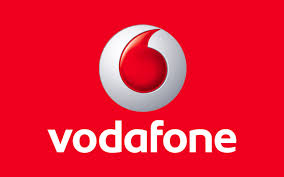 Kochi, June 17, 2015: Following a 'Customer First' approach, Vodafone India has invested over INR 208 crores on ramping up network and distribution in Kerala in the last financial year (April 2014-March 2015)
Vodafone, as part of an endeavour to be 'Future Ready' through closer engagement and enhanced customer experience has been focusing on the key areas of Customisation, Enhanced Connectivity and Retail.
Pursuing an accelerated growth strategy since April 2014, Vodafone has added over 150 new sites, 1400 retail outlets and taken M-Pesa, its Mobile money transfer service, deeper into the migrant pockets to engage more closely with a diverse customer base in Kerala. With this expansion, Vodafone now reaches out to customers in over 1530 towns and villages bringing them under the fold of superior connectivity and seamless service experience.
Talking about the initiatives taken by Vodafone to facilitate a superior customer experience, Abhijit Kishore, Business Head – Kerala, Vodafone India, said "Gaining the trust of our customers and winning their hearts through innovative, customised, cost effective and relevant products and services, is a priority for us at Vodafone. We have been activating this at the ground level by pursuing a continued and consistent customer centric strategy to bring the best connectivity solutions to our valued customers. Our investments over the past year have been directed at putting in place a network that our customers can rely upon, especially in the interior regions. We have simultaneously been expanding retail and distribution network to get closer to customers across urban and rural geographies. The growing popularity of smart phones has led to a rise in demand for high speed data services. We see tremendous potential in this area and have been taking the lead in democratising data by hand holding customers on the ease and benefits of mobile internet usage."
"Over the past year, we have also made deep inroads into the heartland of Kerala, reaching out to the migrant pockets and highlighting the safety, speed and simplicity of transferring money through Vodafone M-Pesa. At Vodafone, we see ourselves as end to end communications solutions providers and the Enterprise segment is an area where we have been steadily expanding our scope of offerings to suit the needs of large and small Corporates and businesses. Vodafone thus remains committed to continue investing in bringing the best in class, innovative, relevant, products and services to win customer delight in Kerala," added Abhijit Kishore.
Vodafone now has over 5300 2G sites in Kerala circle covering over 97 % of the region's population. Vodafone through an Intra Circle Roaming arrangement with other operators is also ensuring a seamless 3G roaming experience for its customers across 1000 towns and villages.
Vodafone has been taking a series of ground level activities to increase awareness and adoption of data services. This has resulted in Data revenues rising significantly at a growth rate of 75% YoY. Data now contributes to 14% of total service revenues in the Circle.
With already one of the country's largest exclusive retail footprints, Vodafone has continued to expand its reach to cover the entire state in both urban and rural areas. Presently, Vodafone has more than 238 retail outlets in Kerala, including 38 Vodafone stores and close to 200 Vodafone Mini Stores. Over the past 12 months, Vodafone has added 9 Vodafone Stores and 30 Vodafone Mini Stores in the state. As part of its initiative to offer an unmatched retail experience to its new age customers in Kerala, Vodafone has also been launching Global Design Retail Stores. Today, Vodafone has 9 Global Design Retail stores in the region and whether it is Kent in UK or Kochi, these stores offer an engaging and uniform customer experience.
Over and above its retail presence, catering to the needs of the net-savvy and evolved customers, Vodafone is driving digital simplicity by offering easy-to-use mobility solutions on its new, responsive website www.vodafone.in. Vodafone's pre-paid and post-paid customers can now access their accounts, manage mobile usage, pay bills, add or remove packs / services and recharge for themselves or others in just 30 seconds! Additionally, Vodafone also offers customers an opportunity to connect with the brand through a robust customer service call centre platform, the simple and convenient My Vodafone Mobile App and Vodafone Live Chat.
Besides multiple on-going schemes and customised tariff plans, some of the more notable initiatives from Vodafone have been increasing the footprint of M-Pesa, Vodafone's mobile banking and payment solution that has seen significant affinity amongst migrant population in the circle and Vodafone Angel Stores entirely staffed and run by women employees. With a pan India distribution network of over 90,000 agents and with more than 3 mn customers, M-Pesa is the largest banking business correspondent in the country. Vodafone M-Pesa was launched in April 2014 in Kerala and currently has close to 2000 + agents and a customer base of 66,000 in the Circle.
Taking mobile money to next level for digital savvy consumer Vodafone has launched 'M-Pesa App which enables consumers to pay bills and recharge mobile phones & DTH. Mobile phone users can load their M-Pesa wallet through net banking/debit card absolutely free on the App. App can be easily downloaded either by logging in to https://www.mpesa.in/portal/# or download the new Vodafone M-Pesa App on their mobile.
About Vodafone India
Vodafone India is a fully owned subsidiary of Vodafone Group Plc., which is one of the world's largest telecommunications companies. Making its entry into India in 2007, Vodafone today has built an ever growing, robust business in highly price sensitive and competitive market. Serving around 184 million customers, Vodafone provides innovative, customer friendly and differentiated products and services through a wide scale distribution and exclusive retail footprint – backed up with a modern, technologically advanced network for both voice and data.Vodafone Business Services, the enterprise arm of Vodafone, provides total telecommunications solutions across both mobility and wireline platforms and enables Global Enterprises, National Corporates, SME's and Government segments to communicate, collaborate and connect.
Vodafone India provides customers with a new currency in the form of M-Pesa, the world renowned mobile wallet and money transfer service. Vodafone M-Pesa is an innovative, safe and secure mobile wallet that enables complete suite of services like money transfer, bill payments, and recharge on the move from the mobile. It caters to all segments of the society, from the unbanked to the under banked and to the net-savvy and evolved customers. Today, with a pan-India distribution of around 90,000 agents and more than 3 million customers, Vodafone M-Pesa is the largest banking correspondent in the country and is playing a vital role in enabling financial inclusion and m-commerce.
With the advantage of its global expertise and knowledge of local markets, Vodafone India is well poised to significantly expand the Government's capacity to deliver benefits and outcomes for citizens, governments and businesses. It endeavours to be a steadfast partner in the Government's efforts towards Digital India
A value based organization; Vodafone is committed to achieving the highest standards of Health, Safety and Well-being for its employees and business partners. As a responsible corporate, Vodafone India has been working with several partners from the social sector to address some of India's most pressing challenges over the years. Sustainability for us is an ongoing journey as we firmly believe that what is good for the society is good for business. The Vodafone Foundation too is actively engaged in CSR by harnessing the potential of mobile services and technology to maximise impact within communities, especially in the domains of m-Women, m-Agriculture, m-Education and Disaster Relief.
Vodafone Group Plc. is one of the world's largest telecommunications companies and provides a range of services including voice, messaging, data and fixed communications. Vodafone has mobile operations in 26 countries, partners with mobile networks in 55 more, and fixed broadband operations in 17 markets. As of 31st March 2015, Vodafone has around 446 million mobile customers and over 12 million fixed broadband customers. For more information, please visit: www.vodafone.com.
Follow us on Twitter @ VodafoneIN_News