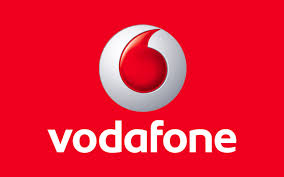 Background:
To further encourage adoption of mobile internet data as well as to reward existing pre-paid data users, Vodafone India has launched 'Double Data' offer. Pre-paid customers availing data recharge via 121 or through the special offers section on the Vodafone website and MyVodafone App, will enjoy double the value of the chosen data pack.
Brief To the Agency:
With customers increasingly using Mobile Internet, there's always more to do/explore on one's phone. We wanted to talk about the freedom to indulge oneself through 'more than usual' usage of data without worrying about running out of benefits.
The brief to Ogilvy was to bring alive the key proposition of 'Vodafone Doubles' – Double Data Offer.  The key consideration for the campaign was to ensure quick connect with the target group through simple stories and rapid awareness to drive for the offer performance.
About The New TVC:
Wouldn't it be nice if you could do more of the things you like to do? What if you could surf the internet, make video calls, or perhaps chat with your friends uninterrupted and without worrying about how much it costs? This monsoon you can do so because Vodafone has doubled your data allowance.
The proposition of double data is brought alive through an interesting customer interview format. The film opens with pitching the proposition as a question to a young girl who then begins to imagine all that she can do (and much more) if this dream offer came to reality. The proposition will be brought alive through an integrated multi-media campaign.
Link to the TVC:  https://www.youtube.com/watch?v=sUhF6wUV1gU
CREDITS:  Team Ogilvy
Ravi Santhanam, Executive Vice-President, Data, VAS and Terminals, Vodafone India, said, "More than 36% of our subscribers' today use mobile internet primarily for surfing, browsing, Email, social networking sites like Facebook, Twitter, etc. Over the last few quarters both the number of data users as well as the consumption of data per user has significantly risen. This 'Double Data' offer is our way of thanking our valued pre-paid customers for choosing Vodafone as their preferred mobile internet provider. Our new advertising campaign 'Vodafone Doubles' highlights new ways / features of using mobile internet through simple stories. The television campaign will be supported by a robust outreach across the mediums like outdoor, retail and digital."
Vodafone India – Subscribers base:
Total subscribers: 185 million
Data users: 66.8 million