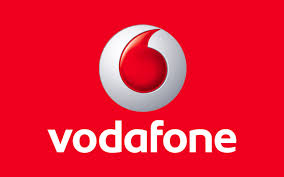 For every new post-paid connection, customers will get a free pocket card that can be used to avail host of exciting offers at McDonald's outlets in Mumbai
The festive season is not yet over for Mumbaikars! Vodafone India, one of India's leading telecommunications providers, has announced a super value offer for new Postpaid customers in Mumbai. On purchase of a new Vodafone post-paid connection from Vodafone stores in Mumbai, customers will receive a free pocket card which can be redeemed for great deals at all McDonald's outlets across Mumbai.
The Vodafone offer is applicable on all new postpaid connections in Mumbai purchased from Vodafone stores & Vodafone mini stores or via doorstep delivery through Vodafone. Customers can walk into any of the 44 Vodafone Stores & 150 Vodafone mini stores in Mumbai to purchase a new postpaid connection and get their free pocket card. Keeping in mind the convenience of customers, Vodafone has also initiated a doorstep delivery facility for customers to get a postpaid connection & avail this offer.
The card is valid at McDonald's outlets in Maharashtra and Gujarat, till 30th April, 2016.
The Vodafone pocket card entitles customers to choose from the following offers:
Get a Regular Coke free on purchase of a Large Spicy Paneer / Chicken Wrap
Get a free Aloo Saucy Wrap on the purchase of a Medium or Large Meal
Get a McFlurry for free  on purchase of any Large Meal
Buy any two Medium / Large Meals and get the third Meal of the same or lesser value free of cost
Inviting all Mumbaikars to make the most of the festive season with Vodafone, Ishmeet Singh, Business Head – Mumbai Circle, Vodafone India said "At Vodafone, we are constantly seeking unique ways and means to delight our customers through products and services relevant to their interests and needs.  As Mumbai's no.1 telecom services provider, we are delighted to welcome our new post paid customers to the Vodafone family with some delicious deals that will enhance the joy of the ongoing festive season. The free pocket card offers great value for our customers to enjoy mouth watering meals with their loved ones each time they visit a McDonalds outlet in Mumbai. We are confident our new customers will enjoy this value proposition."
Elaborating on the collaboration, Biju Easo, Director – Mumbai Operations, McDonald's India (West & South) said, "We at McDonald's are excited to partner with Vodafone Mumbai to offer their new post paid customers the unlimited redeemable pocket card at our outlets. Our endeavour is to work together with our partners in pursuit of rewarding our customers and offer great value on every transaction that they make at McDonald's."
About Vodafone India
Vodafone India is a fully owned subsidiary of Vodafone Group Plc., which is one of the world's largest telecommunications companies. Making its entry into India in 2007, Vodafone today has built an ever growing, robust business in highly price sensitive and competitive market. Serving over 188 million customers, Vodafone provides innovative, customer friendly and differentiated products and services through a wide scale distribution and exclusive retail footprint – backed up with a modern, technologically advanced network for both voice and data. With 9,880 branded retail stores, covering over 1.56 million sq.ft. and attracting more than 115million footfalls annually, Vodafone India is now amongst the largest retailers in the country actively engaged in the holistic development of India's rapidly growing retail sector.
Vodafone Business Services, the enterprise arm of Vodafone, provides total telecommunications solutions across both mobility and wireline platforms and enables Global Enterprises, National Corporates, SME's and Government segments to communicate, collaborate and connect.  With the advantage of its global expertise and knowledge of local markets, Vodafone India is well poised to significantly expand the Government's capacity to deliver benefits and outcomes for citizens, governments and businesses. Vodafone endeavours to be a steadfast partner in the Government's efforts towards Digital India.
Vodafone India provides customers with a new currency in the form of M-Pesa – the world renowned mobile wallet and money transfer service, which was ranked Number one in Fortune's 'Change The World' list of technology initiatives influencing lives. Vodafone M-Pesa is an innovative, safe and secure mobile wallet that enables complete suite of services like money transfer, bill payments, and recharge on the move from the mobile. It caters to all segments of the society, from the unbanked to the under banked and to the net-savvy and evolved customers. Today, with a pan-India distribution of over 97,000 agents and around 4 million customers, Vodafone M-Pesa is the largest banking correspondent in the country and is playing a vital role in enabling financial inclusion and m-commerce. The in-principle payment bank licence by RBI acts as an impetus and will enable Vodafone M-Pesa to build on this further and offer a more comprehensive portfolio of banking and financial products and services, accelerating India's journey into a cashless economy.
A value based organization; Vodafone is committed to achieving the highest standards of Health, Safety and Well-being for its employees and business partners. As a responsible corporate, Vodafone India has been working with several partners from the social sector to address some of India's most pressing challenges over the years. Sustainability for us is an ongoing journey as we firmly believe that what is good for the society is good for business.  The Vodafone Foundation too is actively engaged in CSR by harnessing the potential of mobile services and technology to maximize impact within communities, especially in the domains of m-Women, m-Agriculture, m-Education and Disaster Relief.
Vodafone is one of the world's largest telecommunications companies and provides a range of services including voice, messaging, data and fixed communications. Vodafone has mobile operations in 26 countries, partners with mobile networks in 57 more, and fixed broadband operations in 17 markets. As of 30 September 2015, Vodafone had 454 million mobile customers and 12.5 million fixed broadband customers. For more information, please visit:www.vodafone.com.
Follow us on twitter @Vodafone IN_News and visit www.vodafone.in
About McDonald's India (West & South):
Hardcastle Restaurants Pvt Ltd (HRPL) is a McDonald's franchisee with rights to own and operate McDonald's restaurants in India's west and south markets.  HRPL has been a franchisee in this part of India since its inception in 1996.
HRPL serves approximately 185 million customers, annually, at its 216 (as of September 30, 2015) McDonald's restaurants across 26 cities in the states of Telangana, Gujarat, Karnataka, Maharashtra, Tamil Nadu, Kerala and parts of Madhya Pradesh, and provides direct employment to over 7,500 employees. McDonald's operates through various formats and brand extensions including standalone restaurants, drive-thru's, 24/7, McDelivery, dessert Kiosks. The menu features Burgers, Finger Foods, Wraps, Hot and Cold Beverages besides a wide range of desserts. Several of the McDonald's Restaurant feature in-house coffee-style-chain McCafé.
The pillars of the McDonald's system – Quality, Service, Cleanliness and Value – are evident at each of the restaurants where HRPL operates.