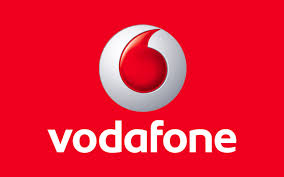 Reiterates commitment to support Digital India and Make in India
Mumbai, 18 February, 2016
Vodafone, one of India's leading telecommunications service providers, today committed investments totalling INR 6,000 crore for capacity augmentation and new business initiatives in the state of Maharashtra. This significant investment was committed by Mr. Sunil Sood, Vodafone India's Managing Director & CEO to the Hon'ble Chief Minister of Maharashtra, Shri Devendra Fadnavis, at the recently held Make in India Summit.
Welcoming Vodafone's commitment to further invest in Maharashtra, the Hon'ble Chief Minister said, "Vodafone is India's largest FDI investor headquartered out of Mumbai. It has played a pivotal role in transforming the telecom landscape of our country. This new commitment is an endorsement of Maharashtra's stature and potential to fulfil the Make in India and Digital India vision. My government will extend all possible cooperation to Vodafone to ensure that the planned projects and initiatives are executed in time."
The committed investment of INR 6,000 crore will be used by Vodafone to:
"Make in India for the World" – Vodafone's high end technology centre in Pune is being further upgraded and its capacity increased to develop products in both engineering and IT for Vodafone companies globally, exemplifying the "Make in India" opportunity and highlighting its success to the world.
Expand and modernise network across the state, enhance voice and data capabilities, introduce new technologies
State-of-the-art Tier-4 data centre in Airoli, near Mumbai – This is the first of its kind in the Indian telecom sector and is specially designed to service the evolving communications needs of businesses and enterprises
Vodafone will invest in setting-up a payment bank that will help accelerate India's journey into a cashless economy.  This payment bank will be headquartered in Mumbai
To cater to the above initiatives, Vodafone will increase its staffing levels to around 15,000 employees over the next few years.
Speaking on the occasion,  Mr. Sood, said, "At Vodafone, we are enthused with the Government's vision of Digital India and Make in India and are keen to be a partner in its delivery. Vodafone India serves over 194 million citizens, of which almost 100 million are from rural areas. We remain deeply invested in and committed to Maharashtra and are pleased to announce our enhanced investments in the state."
Since starting operations in India in 2007, Vodafone has already invested over INR 113,000 crore in and over INR 111,000 crore contributed to the exchequer and is today the largest FDI investor in the country.