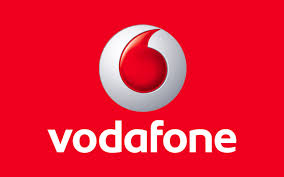 Reiterates commitment to support Digital India and Make in India
New Delhi, 13 November, 2015
Vodafone, one of India's leading telecommunications service providers, today committed investments totalling INR 13,000 crores (£ 1.3 billion) for capacity augmentation and new business initiatives. This significant investment was committed to by Mr. Vittorio Colao, Vodafone Group Plc's CEO, in his meeting with the Hon'ble Prime Minister Shri Narendra Modi in London earlier today.
Since starting operations in India in 2007, Vodafone has already invested over INR 111,000 crores and contributed over INR 100,000 crores to the exchequer and is today the largest FDI investor in the country.
Mr. Colao, said, "At Vodafone, we are enthused with the PM's vision for 'Digital India' and 'Make in India'. Vodafone India serves over 188 million citizens, of which almost 100 million are from rural areas. As the co-creator of the telecom ecosystem, a catalyst of the telecom revolution in India and being committed for the long term, we are ideally poised to partner the Government of India in fulfilling these important initiatives. We are pleased to announce our enhanced commitment to India through this series of significant further investments."
The committed investment of INR 13,000 crores (£ 1.3 billion) includes:
"Digital India" – INR 8,000 crores (£ 800 million) to enhance, upgrade and expand network coverage
"Make in India for the World" – INR 4,000 crores (£ 400 million) towards:

INR 3000 crores (£ 300 million) to further increase capacity and upgrade its high-end technology centre and IT and customer experience centres in Pune and Ahmedabad. These centres service Vodafone companies globally, exemplifying the "Make in India" opportunity and highlighting its success to the world.
INR 1,000 crores (£ 100 million) for setting up a state-of-the-art Tier-4 data centre. This is the first of its kind in the Indian telecom sector and is specially designed to service the evolving communications needs of businesses and enterprises

"Financial Inclusion" – INR 1000 crores (£ 100 million) towards the payment bank for which Vodafone M-Pesa Ltd. has received an in-principle license from RBI. This will provide further impetus to M-Pesa's focus on financial inclusion and accelerate India's journey into a cashless economy.
The planned capacity expansions and investments in the high-end technology centre and the customer service centres will create opportunities for employment and for skilling and training India's rich talent pool. Vodafone will accordingly increase its staffing levels to 15,000 employees over the next two years.
Vodafone's India business, in addition to being the highest contributor to Vodafone Group's service revenue growth, has the largest customer base (188 million customers), is the largest data traffic market (by volume) and the third largest contributor to Vodafone Group's service revenues.
About Vodafone India:
Vodafone India is a fully owned subsidiary of Vodafone Group Plc., which is one of the world's largest telecommunications companies. Making its entry into India in 2007, Vodafone today has built an ever growing, robust business in highly price sensitive and competitive market. Serving around 188 million customers, Vodafone provides innovative, customer friendly and differentiated products and services through a wide scale distribution and exclusive retail footprint – backed up with a modern, technologically advanced network for both voice and data. With 9,880 branded retail stores, covering over 1.56 million sq.ft. and attracting more than 115million footfalls annually, Vodafone India is now amongst the largest retailers in the country actively engaged in the holistic development of India's rapidly growing retail sector.
Vodafone Business Services, the enterprise arm of Vodafone, provides total telecommunications solutions across both mobility and wireline platforms and enables Global Enterprises, National Corporates, SME's and Government segments to communicate, collaborate and connect.  With the advantage of its global expertise and knowledge of local markets, Vodafone India is well poised to significantly expand the Government's capacity to deliver benefits and outcomes for citizens, governments and businesses. Vodafone endeavours to be a steadfast partner in the Government's efforts towards Digital India.
Vodafone India provides customers with a new currency in the form of M-Pesa – the world renowned mobile wallet and money transfer service, which was ranked Number one in Fortune's 'Change The World' list of technology initiatives influencing lives. Vodafone M-Pesa is an innovative, safe and secure mobile wallet that enables complete suite of services like money transfer, bill payments, and recharge on the move from the mobile. It caters to all segments of the society, from the unbanked to the under banked and to the net-savvy and evolved customers. Today, with a pan-India distribution of over 97,000 agents and more than 3.9 million customers, Vodafone M-Pesa is the largest business correspondent in the country and is playing a vital role in enabling financial inclusion and m-commerce. The in-principle payment bank licence by RBI acts as an impetus and will enable Vodafone M-Pesa to build on this further and offer a more comprehensive portfolio of banking and financial products and services, accelerating India's journey into a cashless economy.
A value based organization; Vodafone is committed to achieving the highest standards of Health, Safety and Well-being for its employees and business partners. As a responsible corporate, Vodafone India has been working with several partners from the social sector to address some of India's most pressing challenges over the years. Sustainability for us is an ongoing journey as we firmly believe that what is good for the society is good for business.  The Vodafone Foundation too is actively engaged in CSR by harnessing the potential of mobile services and technology to maximize impact within communities, especially in the domains of m-Women, m-Agriculture, m-Education and Disaster Relief.
Vodafone is one of the world's largest telecommunications companies and provides a range of services including voice, messaging, data and fixed communications. Vodafone has mobile operations in 26 countries, partners with mobile networks in 57 more, and fixed broadband operations in 17 markets. As of 30 September 2015, Vodafone had 454 million mobile customers and 12.5 million fixed broadband customers.
For more information, please visit www.vodafone.com.