GIFTS A TREE TO NEW POST-PAID CUSTOMERS OPTING FOR ELECTRONIC BILLS
Initiative aimed to encourage customers to opt for Green Bill or e-bill
New customer preferring Green Bill will receive an e-certificate of tree planted on his/her name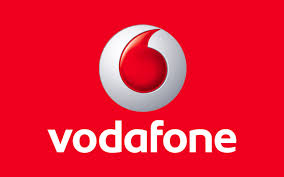 Vodafone India is celebrating World Environment Week (June 6th – 11th) through an interesting 'Green Initiative,' aimed at encouraging the use of e-bills or Green Bills, thereby reducing the use of paper. During this week, as a gratification, Vodafone will gift a tree to each new post-paid customer walking into the Vodafone Store who opts for a Green Bill. The customer will receive a special certificate of acknowledgement for supporting the green cause and a record of the tree planted in his/her name via email within a few weeks of acquiring the new Vodafone post-paid connection. The initiative is live in Vodafone Stores across Mumbai, Delhi, Maharashtra and Goa, Karnataka, Andhra Pradesh, Kerala, Kolkata, West Bengal, Uttar Pradesh (West) and Gujarat.
Vodafone India has been encouraging the use of Green Bills to its customers. As per the internal estimates, with more customers preferring Green Bills, Vodafone India saved over 313 million (A4) sheets of paper in FY15-16. The company expects the Vodafone Green Bill initiative to lend a further fillip to this endeavour.
Inviting new customers to Vodafone's post-paid family to support the 'Green Bill' initiative, Sandeep Kataria, Director – Commercial, Vodafone India said "At Vodafone India, we have long believed in the need to engage in sustainable practices and to contribute positively towards the environment. As we continue to grow our business, we are increasingly utilising our technology expertise to make a difference to the lives of our customers and the environment we live in. The Vodafone Green Bill initiative seeks the support of new post-paid customers to help save paper and in the process reduce carbon emissions. It is a small step towards environment conservation and we are optimistic of receiving a positive response."
Besides being an environment friendly initiative, Green Bill also provide customers with easy, anytime access to their bills.  This initiative is a part of Vodafone's larger sustainability agenda to make a positive contribution towards the environment.
About Vodafone India:
Vodafone India is a 100% fully owned subsidiary of the Vodafone Group Plc. with operations across the country serving ~198 million customers (over 107 million in rural areas). Commencing operations in 2007, Vodafone is today India's largest foreign direct investor, with a robust, award winning business and committed for the long term. Vodafone Business Services serves the needs of enterprises and government by providing total telecommunications (Voice and Data) solutions across mobility and wireline platforms. Our mobile wallet, M-Pesa is a unique and innovative money transfer service from Vodafone that fosters financial inclusion.
Committed to optimizing the near ubiquitous reach of mobile telephony to address national developmental priorities, the Vodafone Foundation partners is actively engaged in community development initiatives especially in the domains of m-Women, m-Agriculture, m-Education and Disaster Relief. Building on its global experience and expertise, an outreach across India and offering a comprehensive portfolio of technologies- 2G, 3G & 4G, Vodafone is uniquely positioned to actualize the vision of Digital India.
Globally, Vodafone is one of the world's largest telecommunications companies and provides a range of services including voice, messaging, data and fixed communications. Vodafone has mobile operations in 26 countries, partners with mobile networks in 58 more, and has fixed broadband operations in 17 markets. As of 31st March 2016, Vodafone had over 462 million mobile customers and 13.4 million fixed broadband customers. For more information, please visit: www.vodafone.com.
Follow us on twitter @Vodafone IN_News and visit www.vodafone.in