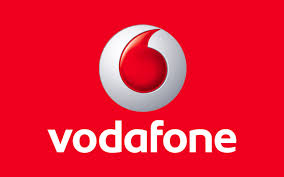 Globally enables Diabetacare to launch one of world's first remote diabetes treatments
Mumbai, July 27, 2015: Vodafone Business Services (VBS), the enterprise arm of Vodafone India, has collaborated with Diabetacare to launch dCare Smart™, a device that helps people manage diabetes better.
An industry first, dCare Smart™, is a GSM SIM enabled wireless glucometer that empowers people to proactively monitor their blood sugar levels which is powered by Vodafone's Machine to Machine (M2M) embedded cellular technology.  The device transmits blood sugar results to a secure Diabetacare server, where they are constantly monitored by Diabetes Specialist Clinicians at the Diabetacare`s Diabetes Management Centre (DMC). In case of any abnormal blood glucose readings, both the patient and kin receive an alert/call with expert advice from the DMC immediately.
dCare Smart™ is powered by Vodafone's Machine to Machine (M2M) embedded cellular technology. It is paired with the back-end clinical servers which connect directly to the electronic medical record system, wherein access is given to patients and their caregivers to keep them informed and better manage the condition.
Nick Gliddon, Director – Vodafone Business Services says, "Vodafone is renowned globally for being a leader in M2M solutions and is driving the Internet of Things (IoT) by connecting machines, devices and objects to the internet, turning them into 'intelligent' assets that communicate with the world around them globally for more than 20 years. Leveraging our global expertise, we are the first telecom service provider to offer the M2M service platform in the Indian market today. Vodafone's M2M Solution for Diabetacare allows data to be securely uploaded to a central server and is then accessed remotely by multiple parties. This Diabetacare deployment is a reflection of our strong, successful and differentiated approach to M2M in India. There is a huge opportunity in this country and we have the capability to maintain over 10 billion SIMs in our platform. We are confident of growing this business further, especially in segments like healthcare."
Sharing his views on the initiative and launch of dCare Smart, Dr. Sanjiv Agarwal, Founder & Managing Director, Diabetacare said, "We looked at alternatives but, for me, Vodafone's M2M solution is ahead of the game. Beyond the technology, Vodafone was able to demonstrate a real problem-solving attitude. Vodafone's global M2M solutions will help Diabetacare fulfil its plans to ramp up deployments to 100,000 users across multiple locations. Diabetacare is a mainstream proposition and the service is priced to make it affordable. Vodafone's scale and global coverage means the business needs just one supplier, fully managed from a single platform.  It means Diabetacare is ready to respond quickly to growth opportunities worldwide."
Diabetes is fast gaining the status of a potential epidemic in India with more than 62 million diabetic individuals currently diagnosed with the disease. In 2000, India (31.7 million) topped the world with the highest number of people with diabetes. It is predicted that by 2030 diabetes may afflict up to 79.4 million individuals in India. According to experts the prevalence of diabetes is predicted to double globally from 171 million in 2000 to 366 million in 2030 with a maximum increase in India.
Vodafone Business Services
Vodafone Business Services (VBS), the enterprise arm of Vodafone India provides Voice and Data solutions across mobility and wireline platforms. Today with more than six million mobility corporate customers, VBS is amongst the top leaders in this segment in the country. It is currently providing both mobile and wireline services to global and national businesses equipped with a robust and superior network infrastructure and a 24×7 NOC.
With the advantage of global expertise and experience and the knowledge of Indian markets, is run through the following verticals – Vodafone Global Enterprise (VGE), National Corporate (NC), Small and Medium Enterprise (SME) and the recently created vertical for Government customers. VBS which is the number one mobility service provider by market share is transitioning in to a strategic partner to Indian enterprises providing total communications solutions. It specifically addresses the connectivity, Machine-to-Machine (M2M), cloud and converged communications needs of its customers in India. Vodafone India is well poised to significantly expand the Government's capacity to deliver benefits and outcomes for citizens, governments and businesses. It endeavours to be a steadfast partner in the Government's efforts towards Digital India.
Through a dedicated team of Account Managers and Service Managers and applying a consultative selling approach, Vodafone Business Services offers a varied range of products and services such as Machine to Machine Solutions, Wireline Data Solutions (MPLS-VPN, Internet Leased Lines, domestic and international Leased Circuits), Office Wireline Voice (E1-DID), Toll Free Services, Conferencing and Collaboration, Application Mobility and Mobile Email & Connectivity Solutions to help enterprises (big and small) to enhance their productivity and efficiency.
VBS was recently awarded the 'Best Enterprise Mobility Service Provider Award by Frost & Sullivan for fifth year in a row (2011-15). It was also awarded 'Telecom Leadership Award 2014' for Customer Service by Voice & Data and the CIO Choice awards for enterprise mobility and leased lines.
About Diabetacare™
Diabetacare™ is a leading diabetes service provider embarking upon innovation and market building, combining technology with medical science to benefit millions suffering with diabetes. An initiative of medical leaders from United Kingdom & India combining expertise in Diabetes, eHealthcare & business, the Diabetacare™ connected service bridges gaps in current diabetes management in a manner that is efficient, effective, affordable and available to patients round the clock.
Diabetacare offers personalised Diabetes care and support through its team of qualified, trained and experienced healthcare professionals using its proprietary state of the art remote monitoring service with easily accessible Diabetacare centres across India. The model entails a Physician Led care supported by Diabetes Specialist Nurses (some specialising as Foot Care Specialist) & Diabetes Educators utilising state of the art technology to improve patient compliance and outcomes.
Diabetacare has developed a robust Training programme to Train Diabetes Specialist nurses and Diabetes Educators providing them with PG Certificate in Diabetes Nursing / Educator in partnership with a UK University.
Diabetacare™ combines technology and healthcare in innovative ways to bring better treatment outcomes. Our 24×7 Diabetes Management Service helps people with diabetes monitor their blood glucose levels remotely using our connected blood glucose monitoring device (dCare Smart™). The glucose test results from dCare Smart™ are uploaded automatically to our Diabetes EMR System (DxNET™) where they are constantly monitored by our experts. Our state-of-the-art mobile applications Diabeta™ App for people with diabetes and InTouch™ App for physicians are fully integrated to DxNET™ and are accessible from anywhere anytime. Our full clinic practice tool (Diabetasense™), capable of performing 50+ diagnostic tests required for the treatment and management of diabetes and related complications, augments our services enabling us to provide personalised care in a comfortable setting.
About Vodafone India
Vodafone India is a fully owned subsidiary of Vodafone Group Plc., which is one of the world's largest telecommunications companies. Making its entry into India in 2007, Vodafone today has built an ever growing, robust business in highly price sensitive and competitive market. Serving over 185 million customers, Vodafone provides innovative, customer friendly and differentiated products and services through a wide scale distribution and exclusive retail footprint – backed up with a modern, technologically advanced network for both voice and data.
Vodafone India provides customers with a new currency in the form of M-Pesa, the world renowned mobile wallet and money transfer service. Vodafone M-Pesa is an innovative, safe and secure mobile wallet that enables complete suite of services like money transfer, bill payments, and recharge on the move from the mobile. It caters to all segments of the society, from the unbanked to the under banked and to the net-savvy and evolved customers. Today, with a pan-India distribution of over 90,000 agents and more than 3 million customers, Vodafone M-Pesa is the largest banking correspondent in the country and is playing a vital role in enabling financial inclusion and m-commerce.
A value based organization; Vodafone is committed to achieving the highest standards of Health, Safety and Well-being for its employees and business partners. As a responsible corporate, Vodafone India has been working with several partners from the social sector to address some of India's most pressing challenges over the years. Sustainability for us is an ongoing journey as we firmly believe that what is good for the society is good for business.  The Vodafone Foundation too is actively engaged in CSR by harnessing the potential of mobile services and technology to maximise impact within communities, especially in the domains of m-Women, m-Agriculture, m-Education and Disaster Relief.
About Vodafone Group Plc.
Vodafone is one of the world's largest telecommunications companies and provides a range of services including voice, messaging, data and fixed communications. Vodafone has mobile operations in 26 countries, partners with mobile networks in 55 more, and fixed broadband operations in 17 markets. As of 30th June 2015, Vodafone has over 449 million mobile customers and over 12 million fixed broadband customers.
For more information, please visit www.vodafone.com