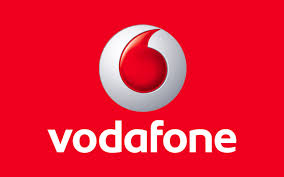 Vodafone India has acquired spectrum in all its key telecom circles in the spectrum auction for a total cost of INR 202.8 billion (€2.74 billion).  The new spectrum significantly enhances the coverage, capacity and speed of Vodafone India's 4G data services in its key circles, complementing existing high-quality 2G and 3G voice and data capabilities.
Vodafone India successfully acquired a total of 2 x 82.6 MHz FDD and 200 MHz TDD spectrum in the auction, providing high-capacity, multi-band 4G capability operating across the 1800, 2100 and 2500 MHz bands.
Vodafone India has 17 circles with 4G capability, covering 90% of the company's total revenues and 94% of mobile data revenues
Sunil Sood, Managing Director & CEO, Vodafone India said, "We are happy with the outcome of our spectrum purchases in the auction. This enables us to provide our customers Broadband services across India with multi-band high capacity capability in our strong circles"
Vodafone's investment totals INR 202.8 billion (€2.74 billion) of which INR 101.4 billion (€1.36 billion) is payable up-front.   The spectrum acquired has a 20-year term.
Vodafone India has the largest voice and data traffic usage within the Vodafone Group and has more than 200 million customers.  At 30 June 2016, Vodafone India had 69.7 million data users, of which 32.3 million use 3G/4G.
Exchange rate €1.00: INR 74.54
Prior auctions
In March 2015, Vodafone India acquired 78.4 MHz of spectrum in 12 telecom circles with a 20 year term, comprising:
8 MHz in the 900 MHz band in Gujarat, Haryana, Kerala, Maharashtra, Orissa, Rajasthan, Uttar Pradesh (East) and West Bengal;
6 MHz in the 1800MHz band in Gujarat, Kerala and Uttar Pradesh (East); and
0 MHz in the 2100MHz band in Assam, Karnataka, Kerala, North East, Rajasthan and Uttar Pradesh (West).
In February 2014, Vodafone India also acquired spectrum in 11 telecom circles with a 20 year term comprising:
23 MHz in the 900 MHz band in Mumbai, Delhi and Kolkata; and
49 MHz in the 1800 MHz band in Mumbai, Delhi, Kolkata, Karnataka, Kerala, Gujarat, UP East, Rajasthan, Haryana, Andhra Pradesh and Punjab.
About Vodafone India
Vodafone India is a 100% fully owned subsidiary of the Vodafone Group Plc. with operations across the country serving over 200 million customers (over 107 million in rural areas). Commencing operations in 2007, Vodafone is today India's largest foreign direct investor, with a robust, award-winning business and committed for the long term. Vodafone Business Services serves the needs of enterprises and government by providing total telecommunications (Voice and Data) solutions across mobility and wireline platforms. Our mobile wallet, M-Pesa is a unique and innovative money transfer service from Vodafone that fosters financial inclusion.
Committed to optimizing the near-ubiquitous reach of mobile telephony to address national developmental priorities, the Vodafone Foundation partners is actively engaged in community development initiatives especially in the domains of m-Women, m-Agriculture, m-Education and Disaster Relief. Building on its global experience and expertise, an outreach across India and offering a comprehensive portfolio of technologies- 2G, 3G & 4G, Vodafone is uniquely positioned to actualize the vision of Digital India
Globally, Vodafone is one of the world's largest telecommunications companies and provides a range of services including voice, messaging, data and fixed communications. Vodafone has mobile operations in 26 countries, partners with mobile networks in 57 more, and has fixed broadband operations in 17 markets. As of 30 June 2016, Vodafone had 465 million mobile customers and 13.7 million fixed broadband customers. For more information, please visit www.vodafone.com.