Kolkata, September 10, 2018 – In its new campaign, Senco Gold & Diamonds, the jewellery brand from Calcutta, puts a different lens on craftsmanship. Karigari finds its significance and relevance through the stories of four different women from four different parts of the country – Women who find a reflection of their identity in the jewellery they choose to wear. Real, everyday women. With real stories. It is set to play up the fact that women, the karigars of life, are as unique as the pieces of adornment they choose for themselves.
The multi-faceted and multi-talented Vidya Balan, has masterfully essayed these diverse characters. Mr. Suresh Triveni – the celebrated Director of Tumhari Sulu, teams up with Vidya and the crew that created Sulu, to tell these stories and bring it alive in his characteristic style.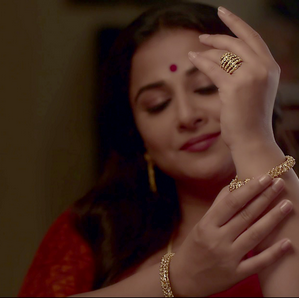 Each of the four films narrates the way a woman finds herself, her life and her identity intertwined with the piece of jewellery that she wears. It traces the story of a Bengali woman who discovers that the time taking art of Filigree is similar to the time and patience that she needs to invest in making a relationship blossom. How she enjoys perfecting the relationship just like a karigar enjoys perfecting filigree work for a set of bangles. The second story is told in the modest voice of a housewife in Delhi. She acknowledges the importance of little indulgences and discovers her dazzle in the karigari of diamonds. The third story finds its protagonist in a South Indian woman. Someone who discovers that karigari can combine traditional values and modern outlook just the way she has never lost touch of her roots. And the last film helps a cosmopolitan modern working woman, who believes in simplicity, find her match in the minimalistic and intricate karigari of lightweight jewellery.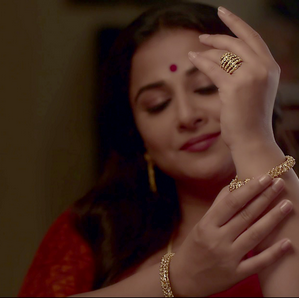 "At Senco Gold, karigars are one of the pillars of strength. Each time a client praises our intricate designs, it is a credit to these craftsmen. We are fortunate to have them associated with us for years. In fact, some of the karigars have been with us for generations so they know everything when it comes to jewellery, modern or old; traditional or futuristic. This campaign is a tribute to the karigars who work untiringly to craft jewellery by their hands as well as to the Indian women who are karigars of life", said Suvankar Sen, Executive Director, Senco Gold & Diamonds
'The task was to take Senco's brand of craftsmanship to every corner of India as the brand extends its footprint across the nation. With this campaign we will help women, the karigars of life, discover another karigar in Senco. The story of karigari finds its role in the lives of these four women. And depicts how different forms of karigari helps reflect the true identity of every woman. Only an actor as versatile as Vidya Balan could do justice to these roles. Unlike other jewellery campaigns, this campaign doesn't overpromise or create an eclectic space for jewellery. It is set in the real space. And it finds its voice through the stories of four relatable characters across the country', said Sujoy Roy, Managing Partner (Creative), Ogilvy.
Credits
Client: Senco Gold and Diamonds
Agency: Ogilvy
Production House: Radhika Produces Films
About Senco Gold Limited
Senco Gold Limited (SGL) is the largest organized jewellery retail player in the eastern region of India based on number of stores (74) – amongst east based as well as national players. SGL primarily sells gold and diamond jewellery and also sells jewellery made of silver, platinum and precious and semi-precious stones and metals. SGL's other offerings include costume jewellery, gold/ silver coins and utensils made of silver. As on August 20, 2018, SGL had 93 showrooms, which have a total area of approximately 255,284 sq. ft., in 72 cities and towns. As at June 30, 2018, SGL had 1,290 employees. Revenue from operations increased to Rs. 22,140.14 million in Fiscal 2018 from Rs. 15,315.19 million in Fiscal 2016, and profit for the year increased to Rs. 728.06 million in Fiscal 2018 from Rs. 154.87 million in Fiscal 2016. Revenue from operations has increased at a CAGR of 20.23% from Fiscal 2016 to Fiscal 2018 and profit for the year has increased at a CAGR of 116.82% from Fiscal 2016 to Fiscal 2018.
While a majority of showrooms, selling products under the "Senco Gold & Diamonds" tradenames, are Company Operated Showrooms, SGL also markets products through Franchised Showrooms allowing for an asset light model aimed at minimizing capital expenditure. In the recent past (between Fiscal 2014 and Fiscal 2018), SGL added several showrooms including opening 25 Company Operated Showrooms and 14 Franchise Showrooms. As on August 20, 2018, SGL had 48 Company Operated Showrooms and 45 Franchise Showrooms. Of its total of 93 showrooms, 60 are in West Bengal; six are in Uttar Pradesh; five are in Odisha; four are in Jharkhand; three each in Karnataka, Maharashtra and Assam; two each in Delhi and Bihar; and one each in Telangana, Chhattisgarh, Haryana, Madhya Pradesh and Tripura.