Mumbai has experienced the most prestigious and iconic art event where well known artist Sangeeta Babani showcase her new collection of Painting title Many Paths, One Destination! The show inaugurated by Bollywood famous personality and Politician Shatrughan Sinha. While praising the work of Sangeeta Babani Shatrughan Sinha said, "It's a pleasure to be present here and take a glimpse of Many Paths, One Destination! Painting. Each painting is subconsciously a motivated image provoking a beginning of a feeling, an emotion, and a thought at that time."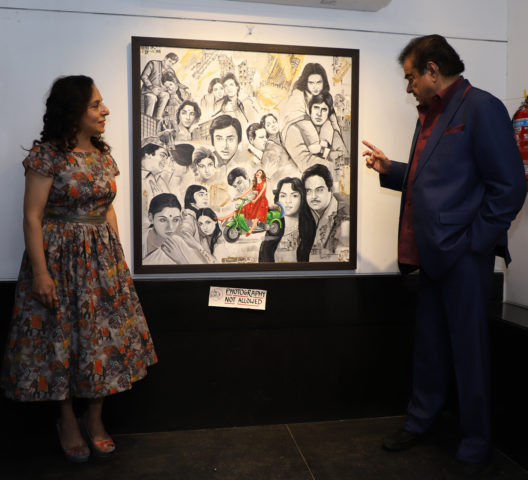 Sangeeta Babani Said, "My Art is all about celebrating daily life, appreciation for different cities and culture, they are expressions of scenes I thought were beautiful, intersections of places and time that I experienced and a desire to create a better World and it convinces people to enter in this new World. I realised that paint was so unrestricted, every mark I created was like stepping into another World, so bold and beautiful. it completely changed my mental direction! Characterised by an ambiguity, simultaneously introspective in nature, creating vibrant hues ad multiple thoughts that draw us in and unfold the journey.
The journey looks like a maze puzzle, Your destination is there, but you are not entirely sure which path is the right one. Whether we're trying to repair a fragile relationship with a loved one or move across the country, each one of us has different goals, aspirations and things which drive us, choosing the right path is our first choice to lead us to this goal of success and happiness. We are all on the same journey – Life, But! we all have different paths to take, the road of life is full of twists and turns and no two directions are ever the same,  but it's important to enjoy the journey, because that's the secret to our brief transit through the world. It's a metaphor that can be extended to many of life's processes.
1