Mumbai, 2 June 2016: Venture Catalysts, India's first seed investment & innovation platform, has facilitated a seed investment into CoutLoot, an end-to-end fashion reselling service. CoutLoot will be utilising the funds secured through VCats for geographical expansion and launch of new product categories, and will be additionally strengthening its technological framework.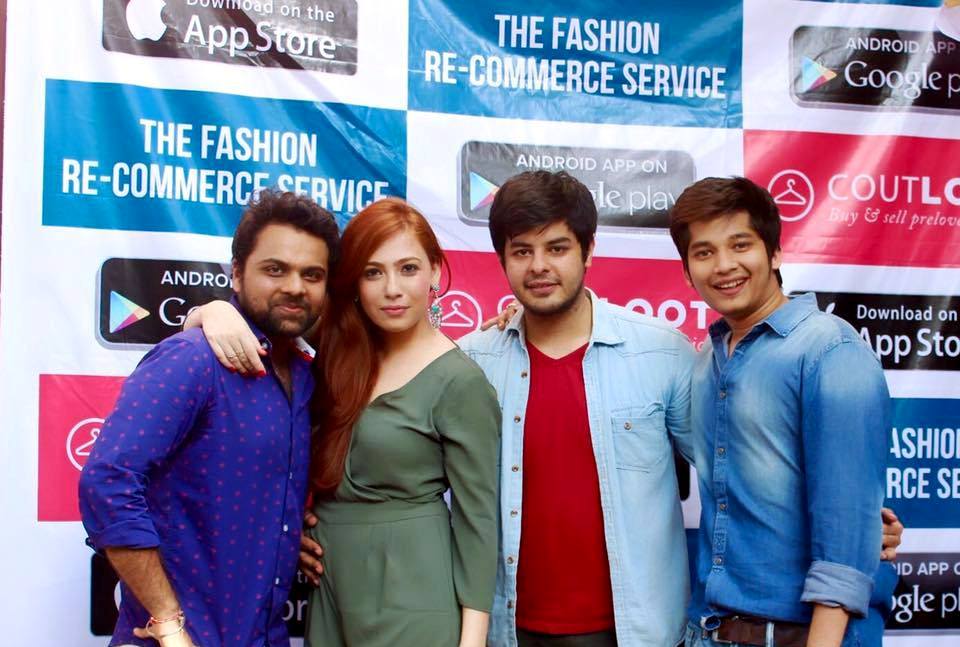 Founded by MahimaKaul, Sahil Khimavat, Vinit Jain &Jasmeet Thind, CoutLoot is a one-stop solution to de-clutter one's closet for cash. While sellers get paid for selling off unused branded and boutique fashion items from their closet, buyers get to avail products from the best brands in a nearly-mint condition at up to 80% off.CoutLoot has seen sales of 2,000 items since inception, has an inventory of 6,000 clothes, and sees about 300-400 listings on the platform daily
Speaking on the investment, Dr.Apoorv Ranjan Sharma, Co-founder, Venture Catalysts, said, "Pre owned clothes is a huge market opportunity to be tapped on account of India's burgeoning youth population. The CoutLoot team is a very dynamic team, with a strong focus on business economics, which is what attracted our attention. "
By taking care of everything from curating a product, checking its authenticity and quality to packaging and delivering it to the buyer, CoutLoot lets sellers sell their products at the touch of a button. The one-of-its-kind service is currently available for sellers located in Mumbai, Delhi/NCR, Pune, Chandigarh, Chennai, Hyderabad, Kolkata and Bangalore, and delivers to buyers all over India.The startup launched the Android app and iOS app this year and has seen downloads to the tune of 12,000.
Jasmeet Thind, Co-founder, CoutLoot, added, "We are glad to have secured the investment through VCats, which is steadily consolidating its position within the Indian start-up community as an innovation-centric start-up enabler.We will be looking to leverage the funding to drive geographical and category-wise expansion for our platform.As technology has always been a priority for us, we will also be looking to strengthen our tech framework in order to bring in better customisation and in-depth curation for our listings.The idea is to develop a strong, robust business model which can be then replicated across the country, even internationally."
Venture Catalysts has been building a comprehensive, end-to-end ecosystem to support and nurture tech-centric start-ups in the country using its extensive angel network and auxiliary support infrastructure. The platform has previous enabled early-stage investments into promising ventures such as Vahanalytics, vPhrase Analytics, Siftr, ConfirmTKT and LenDenClub.
About VentureCatalysts (@vcatsIndia)
Venture Catalysts invests $100K – $250K in very early stage startups that has potential to create enduring value for over a long period of time. In less than 5 month's time, Venture Catalysts successfully added 7 companies to its kitty and is looking to add more innovative ventures to its portfolio in the coming months.
Even though we are open to all sectors, we prefer companies in IoT, Artificial Intelligence, Ad Tech, Education, E Commerce and Retail. The start-ups that we fund get most benefited from our mentoring, investor & industry network.
Venture Catalyst is a platform for founders. We provide the funding, space, community, and services you need to create a great company.